Charging stations for electric cars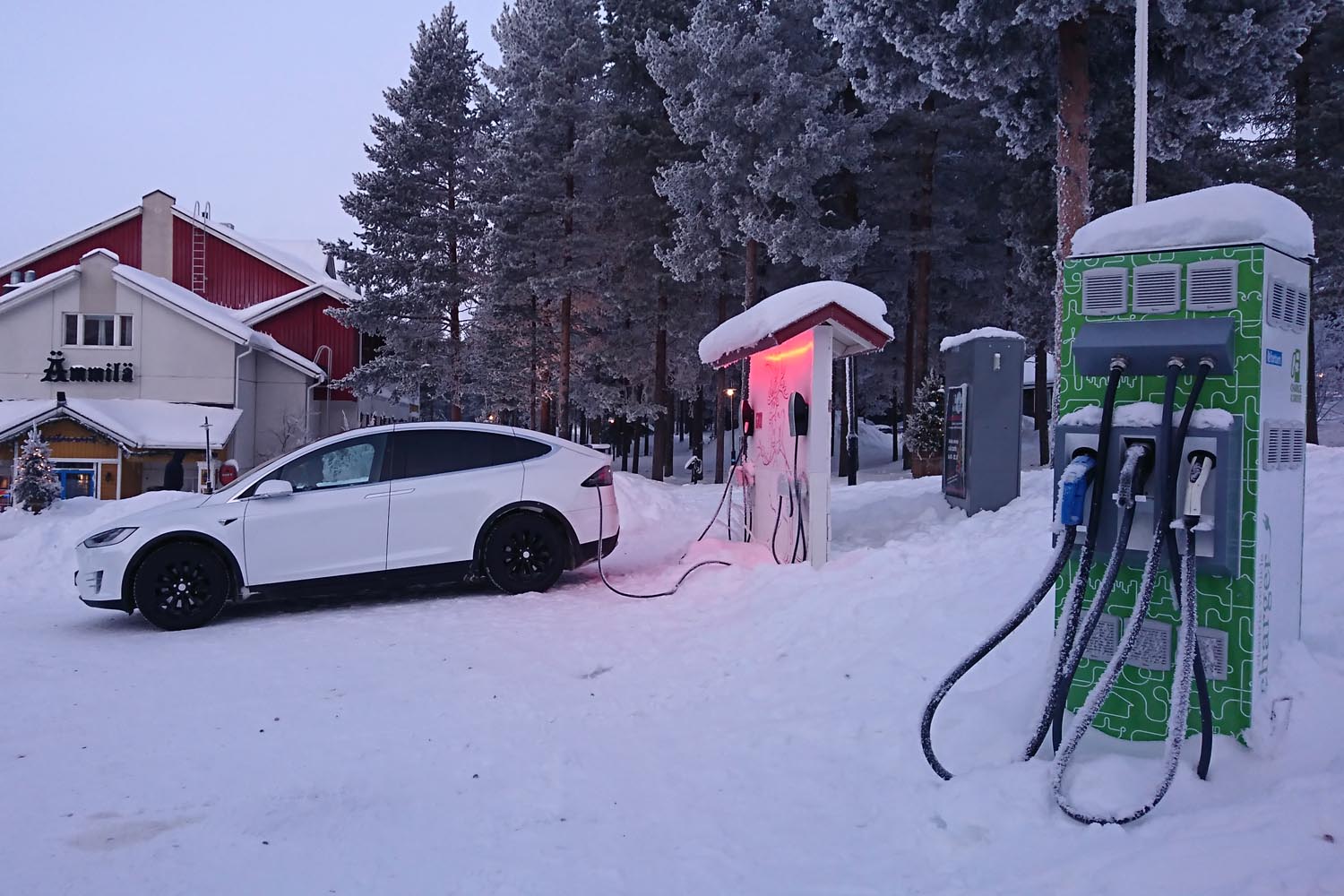 More and more customers arrive on holiday by chargeable electric vehicles. Customers are able to charge electric cars at many stations at Hotel Hullu Poro.
Hotell Hullu Poro 
There are three, two-sided charging stations in front of Hotel Hullu Poro, so that's a total of six charging stations for plug type 2 charging. It is easy and quick to charge the batteries of your electric vehicle on this charging field. For chargeable hybrid cars it takes about 2.5-5 hours to charge car batteries in Levi charging field spaces (depending on the size of the battery) and for full electric cars it takes approx. 4-8 hours (depending on the size of the battery and the maximum charging power of the car).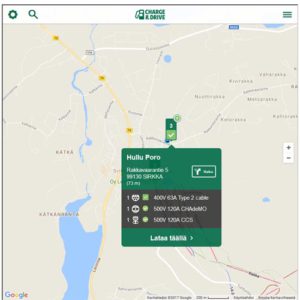 Ämmilä -restaurant
There is a Fortum Charge & Drive charging station and an authorized Tesla Destination Charging space in front of Restaurant Ämmilä.
A total of six type 2 stations. Two Tesla Destination Charging type2 spaces and a Garon type2+CHAdeMO/CCS charger.
Poron Bensis
There is also one plug type 2 charging station at Poron Bensis.
You must bring your own charging cables with you when you come to charge your car.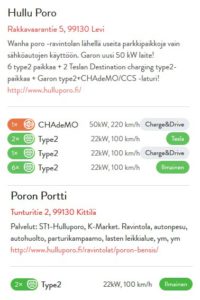 http://www.sahkoinenliikenne.fi/suomen-julkiset-latauspisteet
https://www.lapinlatausverkosto.fi/latauspisteet/