Daily To-Do at Elves Village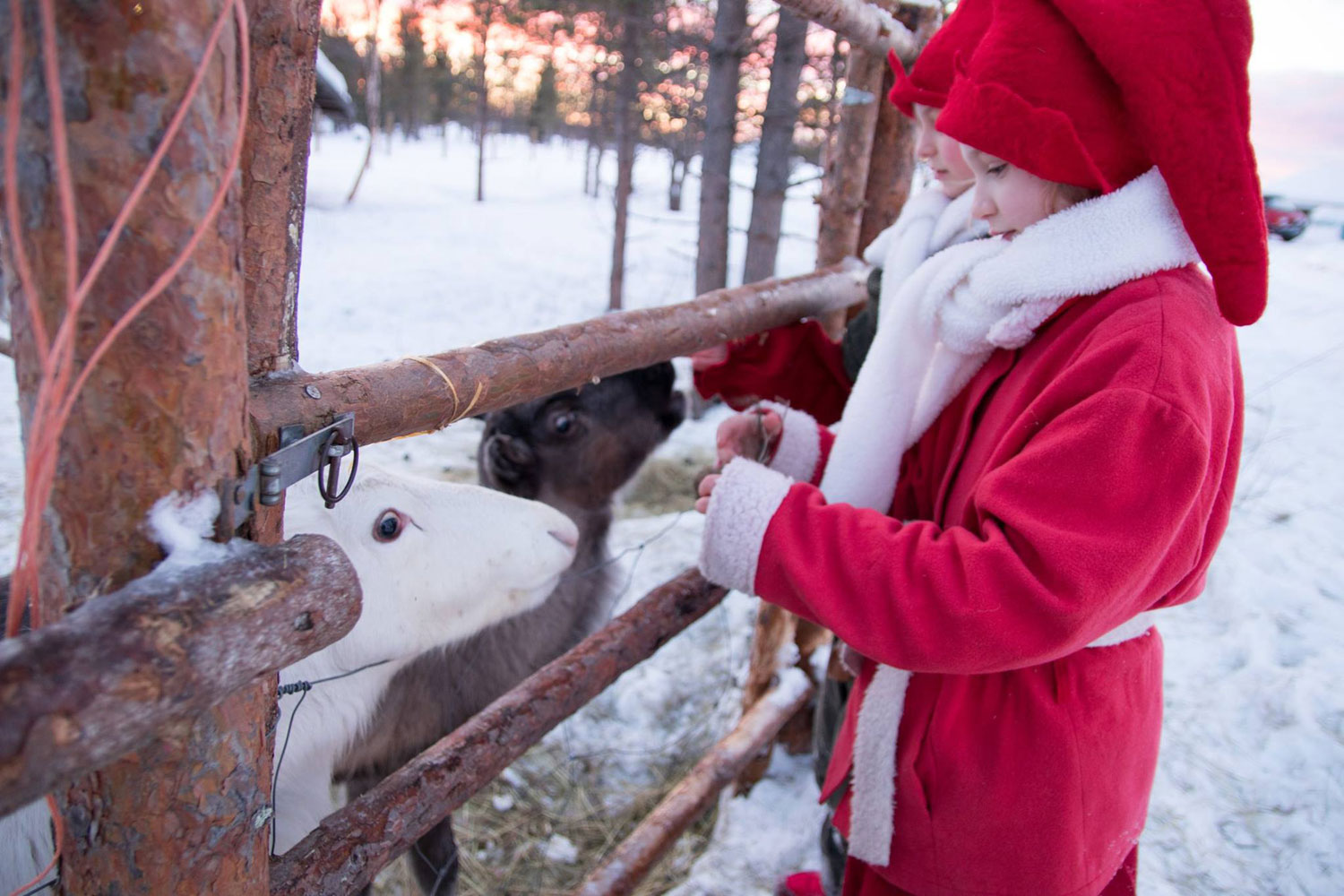 –
Daily To-Do at Elves Village
DAILY RIDES / SAFARIS IN ELVES VILLAGE
Experience the speed of huskies or a gentle ride with reindeer or snowmobile drive in Elves Village.
Transfers to and from Levi are not included. Tonttula is located in Köngäs village, 8 km from Levi.
If you need a transfer please ask Hullu Poro reception time and price.
ELVES RIDE WITH HUSKY / REINDEER / SNOWMOBILE
Daily starting at 10:00 – 12:00
Choose one or more activities. Duration about 20 min / activity
Price: 40 € / person / activity
Attention! No reindeer ride during these days 4.12,8.12, 11.12, 15.12, 18.12, 22.12, 25.12, 29.12.2018 and 1.1.2019
ELVES HUSKY SAFARI
Daily starting at 9:00 / 12:30 / 13:30
Experience being a driver with your own team of huskies through the Lapland wilderness. Duration 60 min including a nice visit to husky farm with hot drinks and snacks.
Minimum number of people 2. Requires good physical health condition.
Price: 115 € / adult, 70 € /child (children 3 – 12 years)
Single supplement when driving alone +50 €/ person
ELVES REINDEER SAFARI
Daily starting at 9:00 / 12:30 / 13:30
Experience a nice and gentle reindeer ride. Duration 60 min including a nice visit to reindeer farm with hot drinks and snacks.
Price: 115 € / adult, 70 € /child (children 3 – 12 years)
Attention! No reindeer ride during these days 4.12,8.12, 11.12, 15.12, 18.12, 22.12, 25.12, 29.12.2018 and 1.1.2019
ELVES REINDEER FARM VISIT
Daily 10:00 – 15:00
Price: 7 € / person (including a small bag of lichen)
ELVES HUSKY FARM VISIT
Daily 10:00 – 15:00
Price: 7 € / person
ELVES AURORA HUNTING
By car: Daily starting at 20:00, duration 5-6 hours
Price: 225 € / adult, 180 € / child (3-12 years)
By car: Daily starting at 21:00, duration 2 hours
Price: 90 € / adult, 50 € / child (3-12 years)
On reindeer ride: Daily starting at 20:00 and 21:00, duration 1,5 hours
Price: 120 € / adult, 60 € / child (3-12 years)
On snowshoes: Daily staring at 22:00, duration 2 hours
Price: 70 € / adult, 70 € / child (3 -12 years)
Daily To-Do -activities are available 26.11.2018 – 22.04.2019 (as the snow conditions allow)
Tonttulan Elämyskylä, Palosaarentie 30, 99140 Köngäs
Reservations tel. +358 16 6510 500 or sales@hulluporo.fi
elves.fi