Maps and directions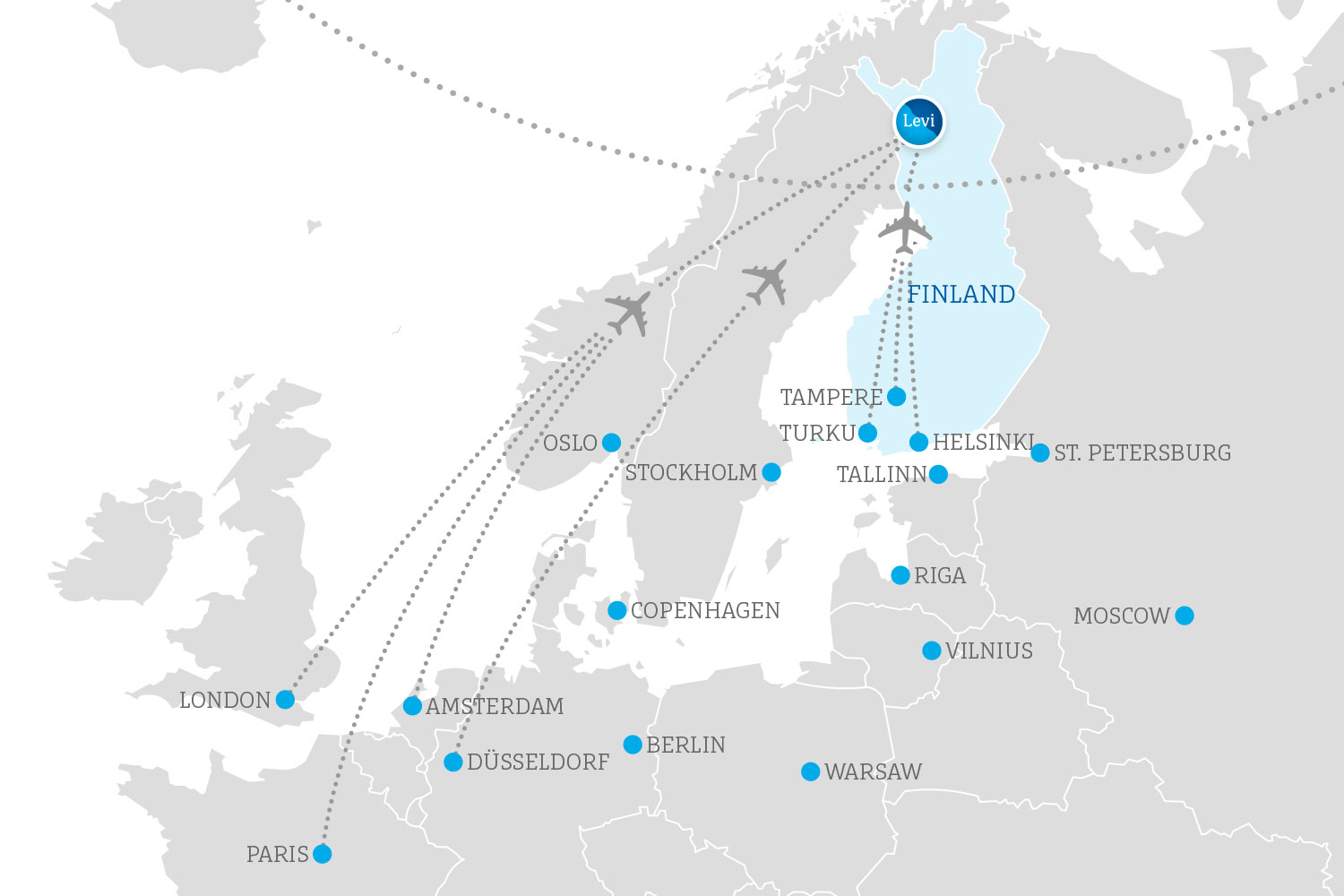 Getting to Levi Resort and Levi Center Hullu Poro

Kittilä airport is a 15-minute drive from Levi resort (15 km). Finnair flies between Helsinki and Kittilä all year round. During the winter high season, daily flights are available. Norwegian has three weekly flights. An airport shuttle bus runs from Kittilä airport to Levi after all flights throug­hout the year. The bus also runs from Levi to the airport before the flights.
Trains (VR) from Helsinki will get you to Kolari or Rovaniemi (Kolari 80 km and Rovaniemi 170 km from Levi) and direct bus connections to Levi available from the railway stations. It is also possible to take your car on the train and drive the final stretch from Kolari or Rovaniemi to Levi.
---
Map of Hullu Poro Resort
In the map you will see all the places of business of Hullu Poro Resort. Please check opening hours.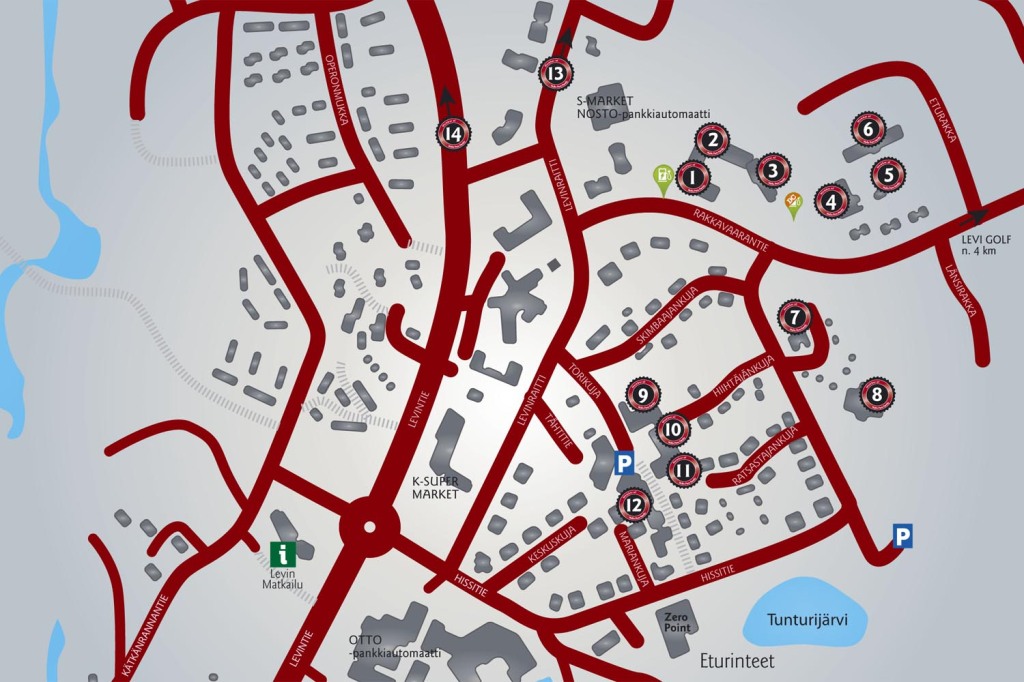 1.
Reception
Reindeer Lounge & Bar
Hullu Poro Shop
2.
Rooms 201 – 232  and rooms 301 – 317
Restaurant Taivas
Meeting- and conference facilities – Kevät – Kesä – Syksy – Talvi
Rooms 234 – 252  
Rooms 318 – 337
Relax Center, Hotel Hullu Poro
Sauna and bath department
Gym
3.
Rooms 253 – 274 and rooms  338 – 348
Restaurant Ämmilä
4.
5.
6.
Rooms 130 – 158
Rooms 275 – 292
Saunas
7.
Restaurant Pihvipirtti-Steakhouse
8.
9.
Restaurant Asia
Restaurant Sapuska
Ristorante Renna
10.
11.
12.
13.
In Köngäs Village, 8 kilometres from Levi to north.
Elves Hideaway
Hotel Taivaanvalkeat
Tonttula
Blueberry Villa
14.
Hullu Poro hostel
Restaurant Messi
Messi sauna