Feast of Reindeer Restaurant Kammi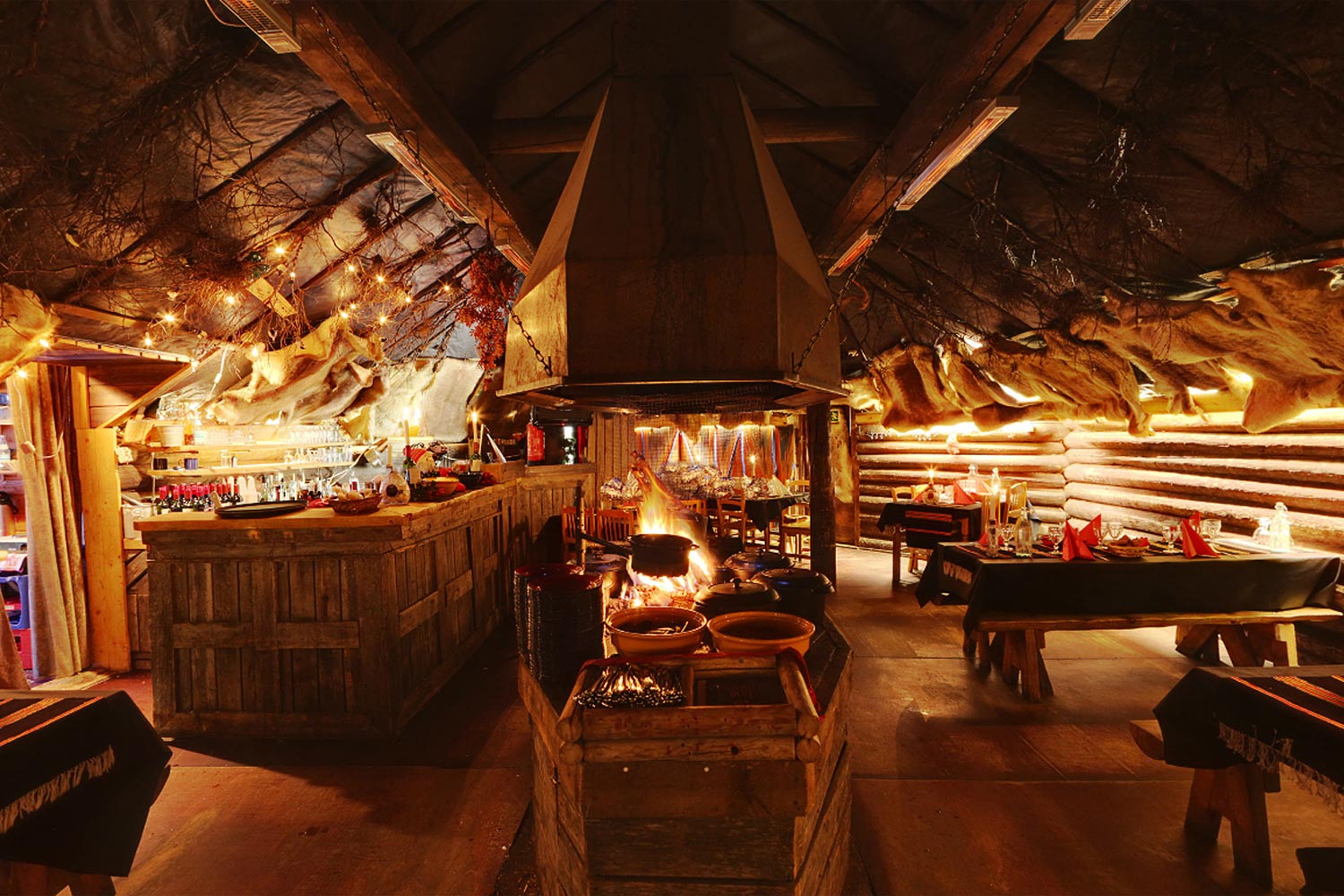 Feast of Reindeer at Kammi
Restaurant Kammi offers traditional Lappish delicacies and unique atmosphere. 
Feast of Reindeer at Kammi welcomes you to a unique dining experience. Restaurant Kammi was named after a simple over­night shelter the Sami people traditionally built from mountain birch and peat. You will sense the Kammi at­mosphere the moment you cross the threshold. The open fire, the reindeer pelts, the flickering candles – everything combines to create an unforgettable dining experience.
Kammi serves the Reindeer Feast which is a true ce­lebration of Lappish slow cooking. As fitting for a fe­ast, the amount of food will take you by surprise. You will taste reindeer sausages, kota-smoked reindeer roast, sautéd reindeer, pork spareribs, salmon, po­tato butter, jacked po­tatoes, and a few more things.
Feast of Reindeer me­nu based on the same traditional recipes has been served for 15 yea­rs. Night after night, yet more satisfied diners step out into the Levi night, very full but al­ways very cheerful. So­me say it is the food and the atmosphere, some say it has somet­hing to do with the wild mushroom salad. There is a way to know for sure, come and try yourself
Number of guests: up to 70 persons
Duration: 2 hours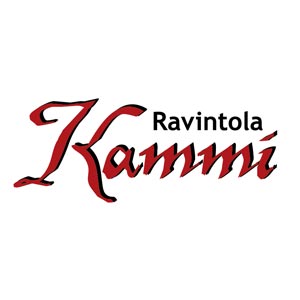 Contact information
Dinner reservation  tel. 16 6510 600
Restaurant Kammi / Restaurant Wanha Hullu Poro
Address: Rakkavaarantie 5, 99130 Levi
Opening hours
Seatings, please call tel. +358 16 6510 600.
Available also for request, min 30 persons. 
26. – 31.12.2019 Karaoke every night 11:00 pm – 04:00 am
Weeks 10-16/2020 from Thursday to Saturday Karaoke 11:00 pm – 04:00 am
Menu
For starter we serve traditional Lappish boletus mushroom soup
***
The main course buffet offers for traditional
Lappish delicacies, all prepared on open fire:
reindeer sausages, smoked reindeer roast, sautéed reindeer, spare rib of pork, glow fried salmon, mashed potatoes and baked potatoes
All this is accompanied with wild mushroom salad,
lingonberries and Kammi´s pickled gherkins
***
For dessert we indulge you with crêpes,
jam and whipped cream
52,00 € / person
Kids 3-12 years old - 50 %
White wines                   
Casillero Del Diablo Chardonnay 39 €  / 75 cl
Chardonnay. Chile

Riesling vom Kalkstein 44 €  / 75 cl
Riesling. Germany

Mezzacorona Gewürztraminer 44 €  / 75 cl
Gewürztraminer. Italy
Villa Maria Private Bin Sauvignon Blanc 46 €  / 75 cl
Sauvignon Blanc. New Zealand

Jurtschitsch Stein Grüner Veltliner 59 € / 75 cl
Grüner Veltliner. ORGANIC
RED WINES                          
Casillero Del Diablo Reserva shiraz 39 €  / 75 cl
Syrah. Chile

Col di Sasso 39 €  / 75 cl
Sangiovese, Cabernet Sauvignon. Italy

Trivento Reserve Malbec 41 €  / 75 cl
Malbec. Argentina


Norton Barrel Selection 49 €  / 75 cl
Cabernet Sauvignon. Argentina
Villa Maria Private Bin Pinot Noir 50 €  / 75 cl
Pinot Noir. New Zealand

3 Finger Jack Old Vine Zinfandel 64 €  / 75 cl
USA

Lan Gran Reserva 59 €  / 75 cl
Tempranillo. Mazuelo, Garnatcha. Spain



Xavier Chateauneuf-du-Pape Rouge 89 € / 75 cl
Grenache 55%, Mourvèdre 35%, Syrah 10%
France
Dessert wines
Lakka Fortified Wine    5,50 € / 8 cl         51 € / bottle
Finland
Donnafugata Kabir 11,80 € / 8 cl   55,00 € / bottle
Zbibbo, Italy


Sparkling wines
Zonin prosecco Cuvée 1821 piccolo, Italia 13 € / 20 cl
Jaume Serra Organic Brut, Spain   37 €  / 75 cl
Martini Brut, Italy 40 €Perelada Rosado Brut Cava 45 € / 75 cl


Champagne
Mumm Cordon Rouge Brut 90 € / 75 cl
Charles Heidsieck Brut Réserve 14,50 € / 12 cl   90 € / 75 cl
Jeeper Grandee Reserve Blanc de Blancs Chardonnay 99 € / 75 cl
Jeeper Grand Rose 99 € / 75 cl