Poron Bensis & Poron Portti

Poron Bensis & Poron Portti
Restaurant Poron Bensis and St1 Hullu Poro petrol station
Poron Bensis & Poron Portti
In the shop good range of snacks, soft drinks and sweets, and a wide selection of products for your car.
Poron Bensis & Poron Portti
In the shop good range of snacks, soft drinks and sweets, and a wide selection of products for your car.
Poron Bensis is a standard pit stop for many passers-by, holidaymakers and local residents. Poron Bensis is a great place to eat. Select one of the house's excellent burgers or something from the á la carte menu.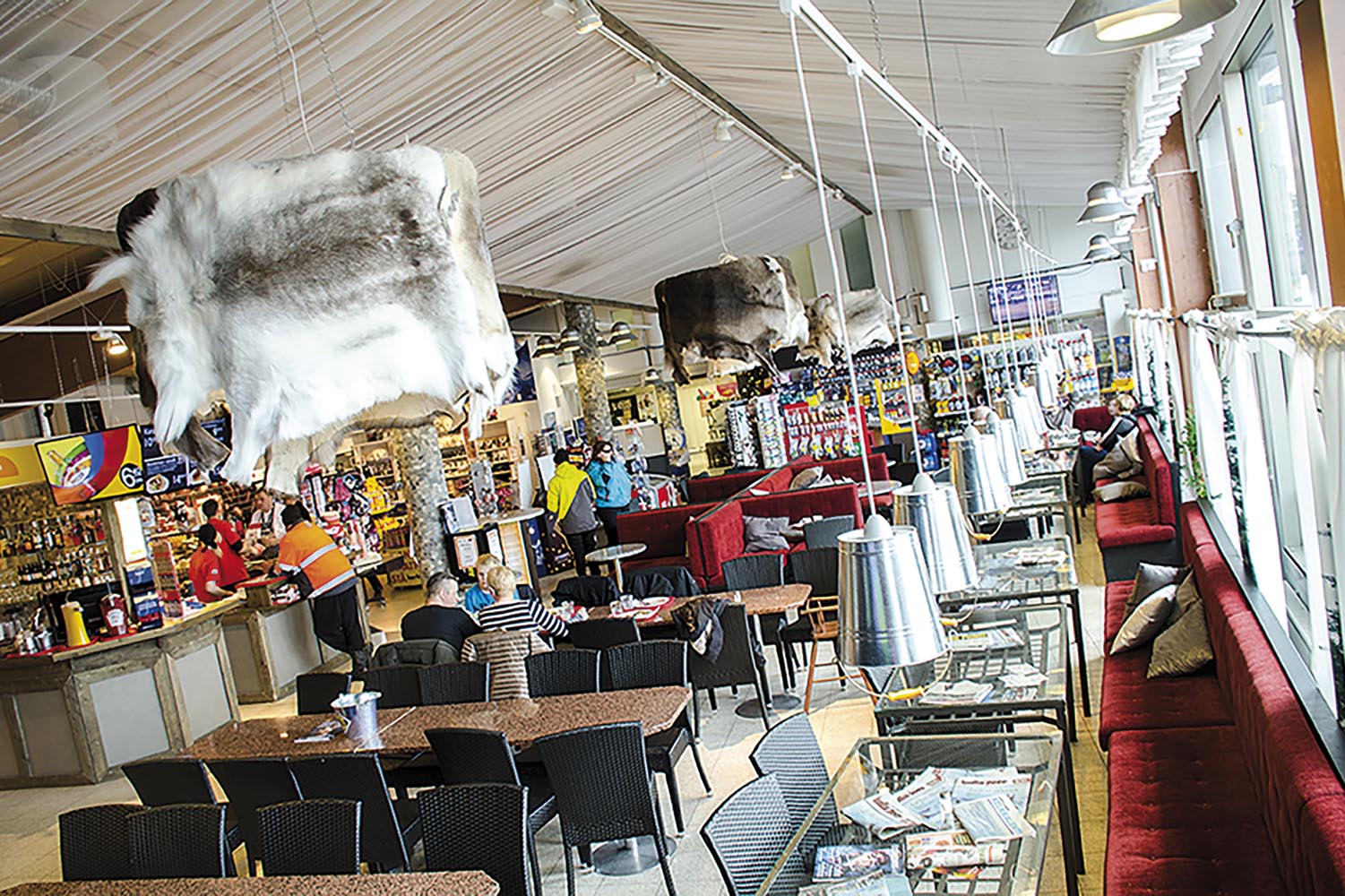 The Poron Portti shopping centre has a variety of services available.

You'll find all the essentials you'll need for a holiday in Lapland in the Poron Portti shopping centre right next to Levi, just 2 km from the Levi town centre. You'll get everything you need from Poron Portti, from petrol to poronkäristys (sautéed reindeer).
The friendly staff at Poron Portti are here at your service. You can often find Tinke at Poron Bensis, who knows what's on the menu today, or help you with car accessories.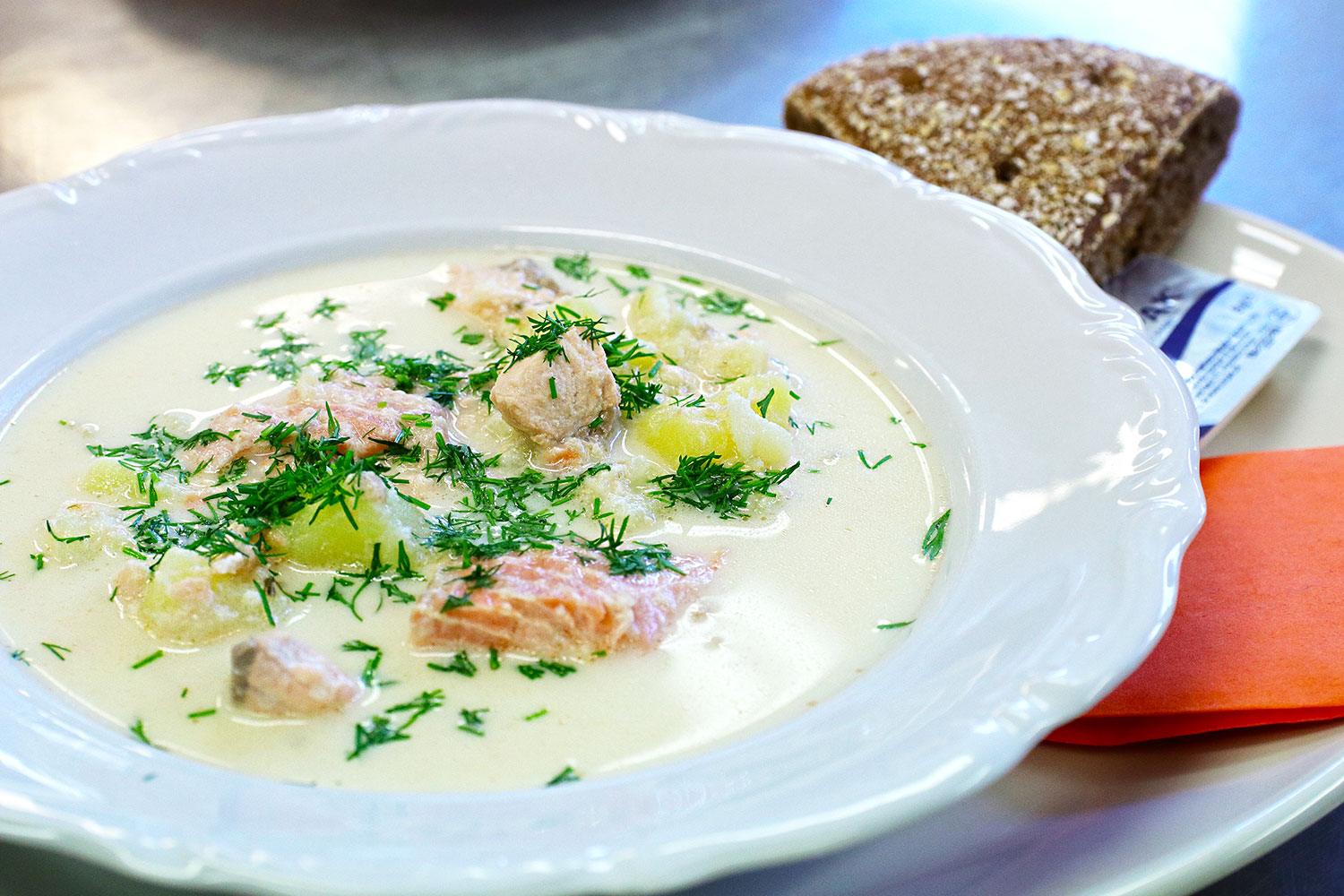 Is your belly empty?
You can find small savoury items such as rolls and pies in the display case to help ease your hunger pangs.
The à la carte menu includes: poronkäristys (sautéed reindeer), poropyörykät (reindeer meatballs), fried chicken basket, and more. The à la carte menu is available every day from 10:00 to 17:30 (10am to 6.30pm).
In addition to the delicious food such as hot dogs and meat pies at Sibylla, you can also find a Burger Xpress serving their speedy burgers, you'll be able to curb your hunger any time from dusk till dawn. Poron Bensis is an easy and multi-purpose solution for even the busiest people. There is also a restaurant with an A-licence and is able to serve alcohol.
Poron Bensis also has a Veikkaus betting agency with slot machines and gambling machines.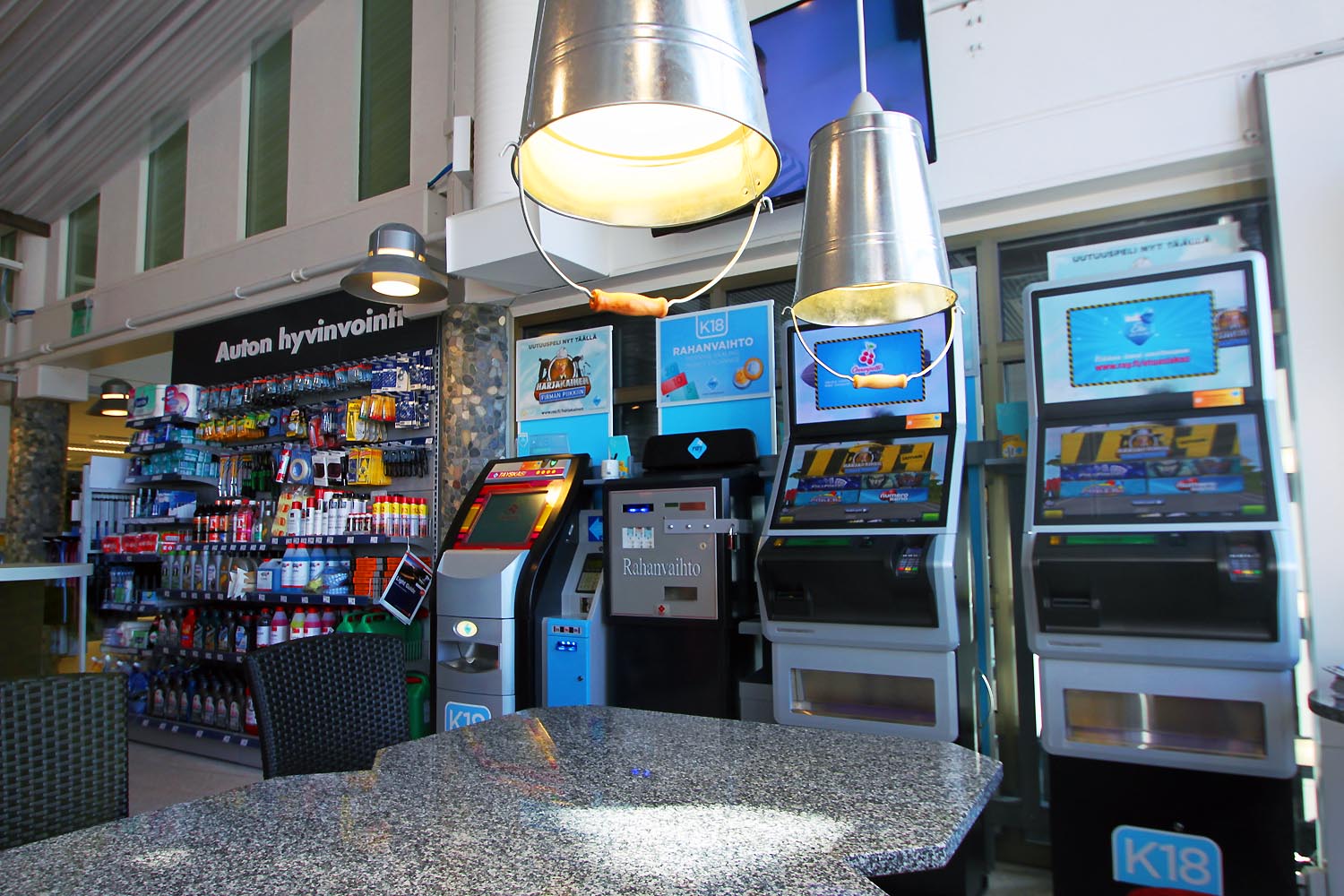 St1 has fuel for every vehicle at the Hullu Poro fuelling station.
Springtime draws in a lot of people with snowmobiles that it ends up looking like a snowmobile show! You can get to Poron Bensis quite easily, as the snowmobile track comes directly to the forecourt. The fuelling station store sells lubricants, windscreen wash concentrate (windscreen de-icer), car bulbs, small tools and care products. You can and stop in and buy sweets from the store whether you are off on holiday or just going home. There is also a selection of beer and carbonated soft drinks.
Get your car washed
Continue your journey with a nice clean car. We have a brushless car wash option. The car wash is programmed to adapt to the seasons and the typical amount of dirt on the vehicle. Prices start from €15.90 for a basic clean
A great place for a tour bus pit stop
Poron Bensis has fast customer service and enough space available for larger groups, just let us know when you're coming by calling +358 40 8244 824. We also have ample toilet facilities.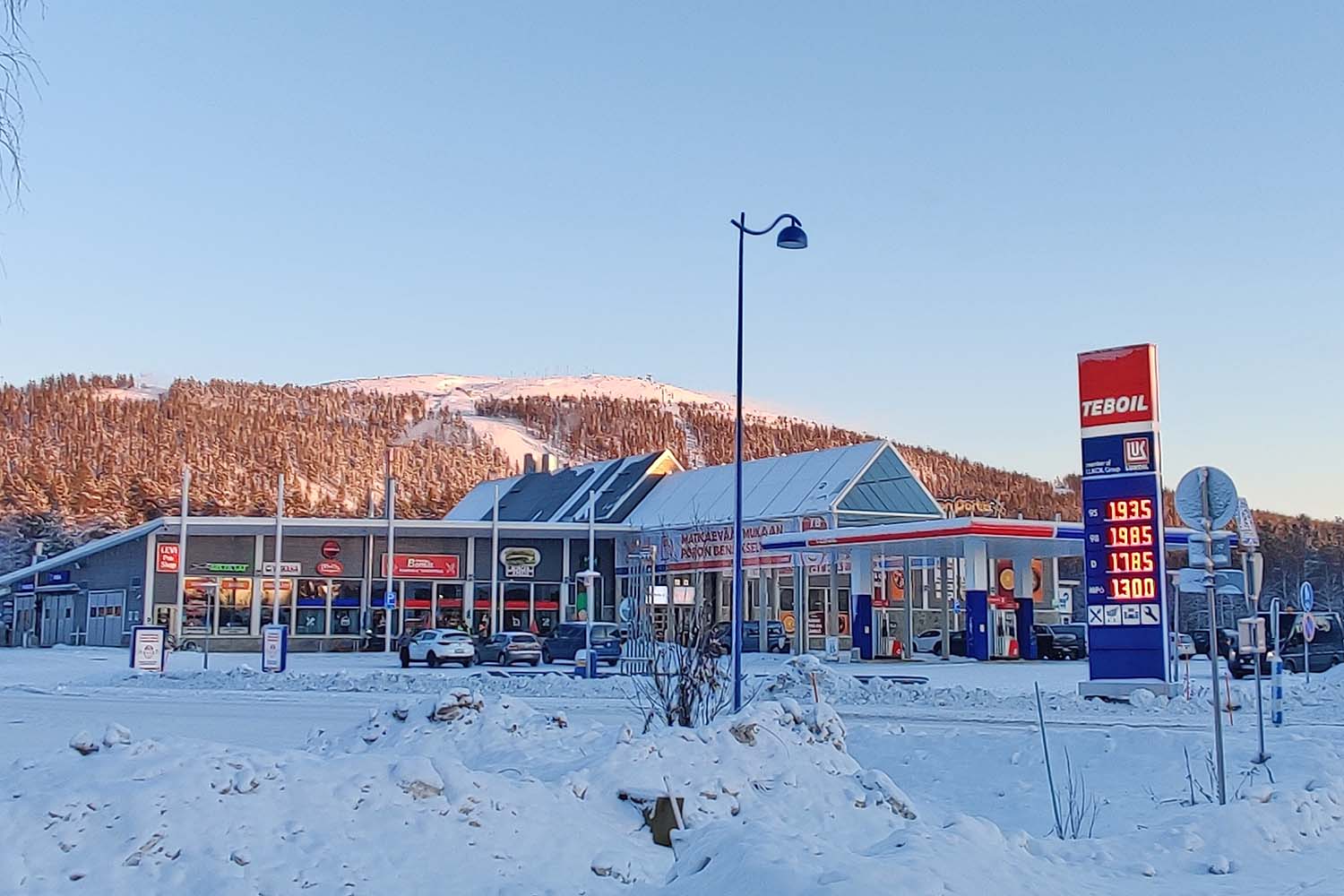 Car repair – Autohuolto Aakenus Oy
Autohuolto Aakenus Oy
Local car repair in Levi and maintenance service with a flexible and cheerful touch.
Autohuolto Aakenus Oy is located in Levi, in address Tunturitie 2, where you will be served by Mikko Kuosmanen. I do car's annual maintenance, scheduled and basic maintenance, routine checkup repairs, fault code reading, inspection services, cabin car pick-ups and returns, and I also sell spare parts and accessories. I can also handle larger repairings.
Contact me to assess your situation and let's find the best way to proceed. I can pick up your car for servicing from a nearby location. For quick repairs, you can wait in a tidy garage or pop into the café in the same building.
Call or text me. If I couldn't answer, I'll call you back.
Car Service Autohuolto Aakenus phone number is +358407640911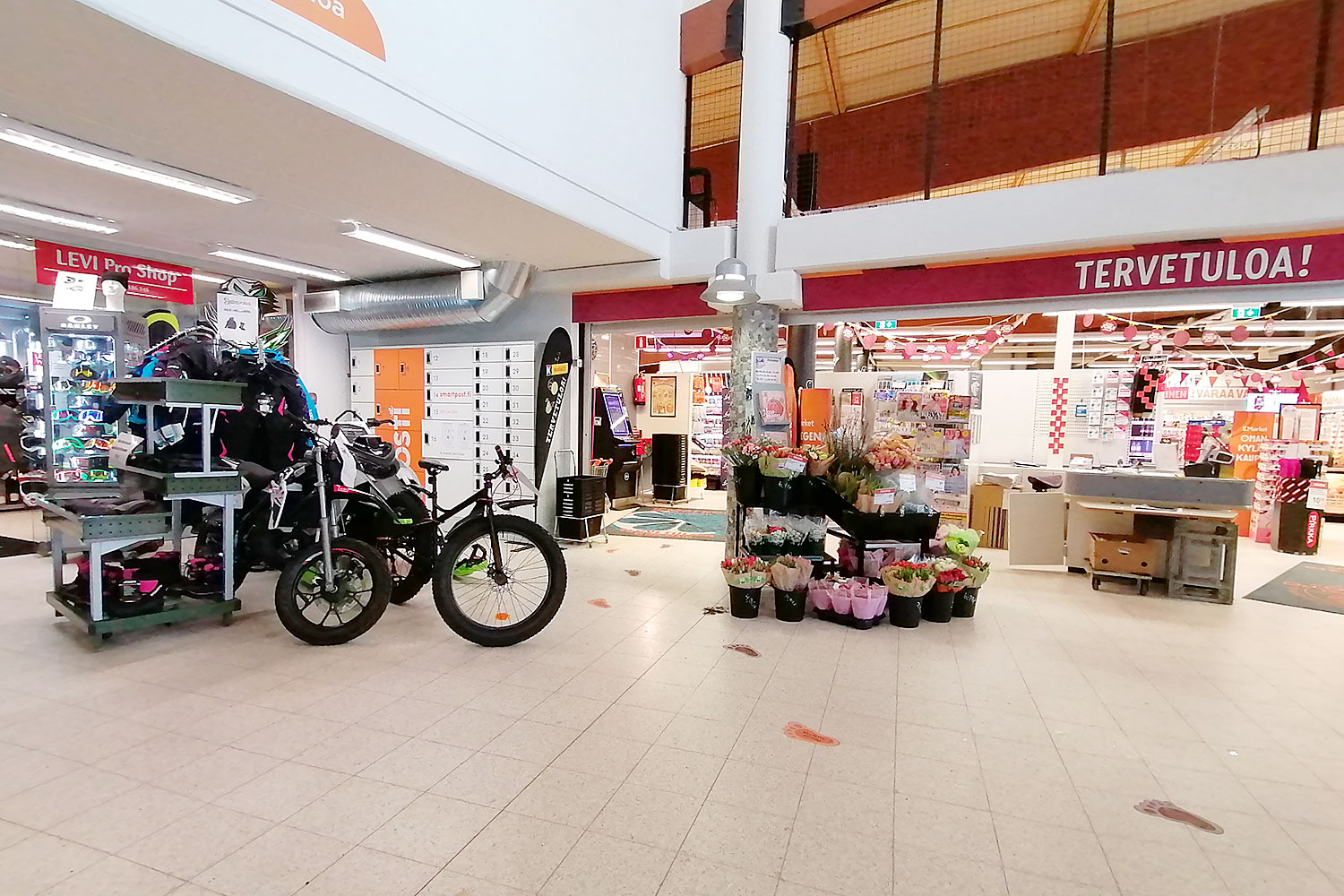 K-Market Levinporo
You can fill your grocery bags with food at the local friendly K-market Levinporo convenience store. You'll be able to find the things you need easily and quickly at this convenience store. The store has local products available on the shelves.
Welcome to K-market LevinPoro, the first grocery store you see when you arrive in Levi!
We have all the basic food essentials and an excellent range of supplements and superfoods. We now have a brand new orange juice machine and a loose confectionery shelf. Shopping here is quick and easy as you'll be able to shop comfortably in our open plan store with wide aisles and you'll be guaranteed to get a car park which has space for up to 50 cars. Our store is easy to access. You can also pre-order products from us from our online store and collect them from our physical store; simply visit www.levinporo.com.
Welcome!
Have a memorable rest here at Poron Bensis fuelling station!
Contact info
Tel. +358408244824
Address: Tunturitie 2, FIN-99130 Levi
Opening hours
Open
Daily 9.00 – 18.00
FAVOURITES:
Schnitzel of today 14,90 €
Sausage & fries 11,90 €
Chicken basket 11,90 €
Pepper Steak 19,90 €
Combo Basket 12,90 €
Kebab & Fries 11,90 €
BURGERS:
Burger with fries 12,90 €
Chicken burger with fries 12,90 €
Vegan burger with fries 13,90 €
Kid's burger with fries 6,90 €
Double bacon burger 2x75g 11,50 €         15,00 € / meal
Double cheese burger 2x75g 11,00 €        14,50 €/ meal
Reindeer Burger 120g 11,50 €    15,00 €/ meal
SIDE ORDERS:
Fries 3,00 €
Criss but potatoes 3,50 €
Veggies 3,90 €
Dip 1,90 €
Blue Castello 2,50 €
TRY THESE:
Over cooked Korean Style pork belly 16,90 €
Slightly smoked salmon with Hollandaise sauce 18,0 €
Country salad with grilled chicken or salmon 13,90 €
CHICKEN WINGS:
10 pc's 12,90 €
10 pcs with criss cut potatoes 13,90 €
20 pc's 19,90 €
30 pc's 27,90 €
Korean style chicken wings:
10 pc's 13,90 €
10 pcs with criss cut potatoes 14,90 €
20 pc's 19,90 €
30 pc's 27,90 €
HOUSE SPECIALS:
Reindeer meatballs served with mashed potatoes 18,00 €
Sautéed reindeer served with mashed potatoes 23,50 €
Crepes with whipped cream & strawberries 4,50 €