Hullu Poro Areena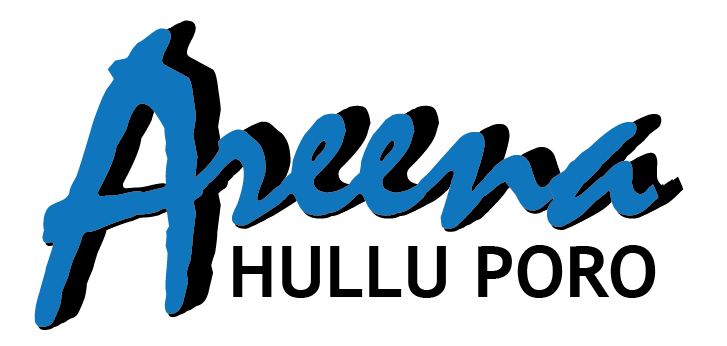 Hullu Poro Areena is located right next to the main slopes. Up to 1700 people can party all night at Areena.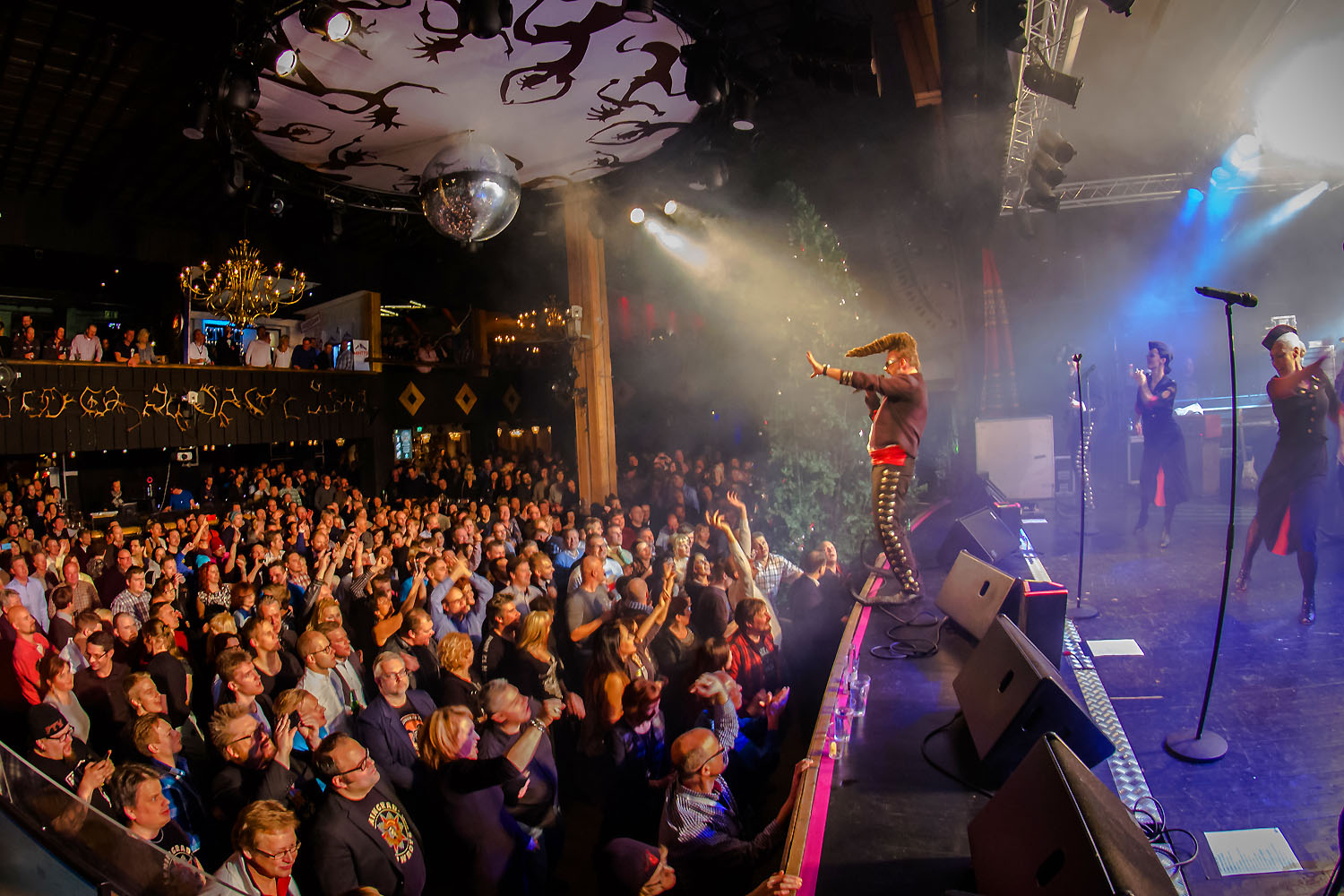 Areena is at the heart of Levi's nightlife
Minimum age: 18 years old.
Anyone who has been to Levi knows about Hullu Poro Areena. Why? It's simple. Areena has it all! The atmosphere, the DJs, the drinks. From the best concerts, gigs, meetings, and workshops, to every kind of party you can imagine.
People party away the night as one big happy crowd
Areena has been the party venue for some of the best parties in Levi since it opened in 2001 with its ten bars and a large dance floor.
Areena is a place where people can party the night away as one big happy crowd or have their own private party in one of the VIP boxes suitable for 10 to 100 people.
Areena is an excellent venue for hosting meetings, private functions or dinner events for up to 600 people.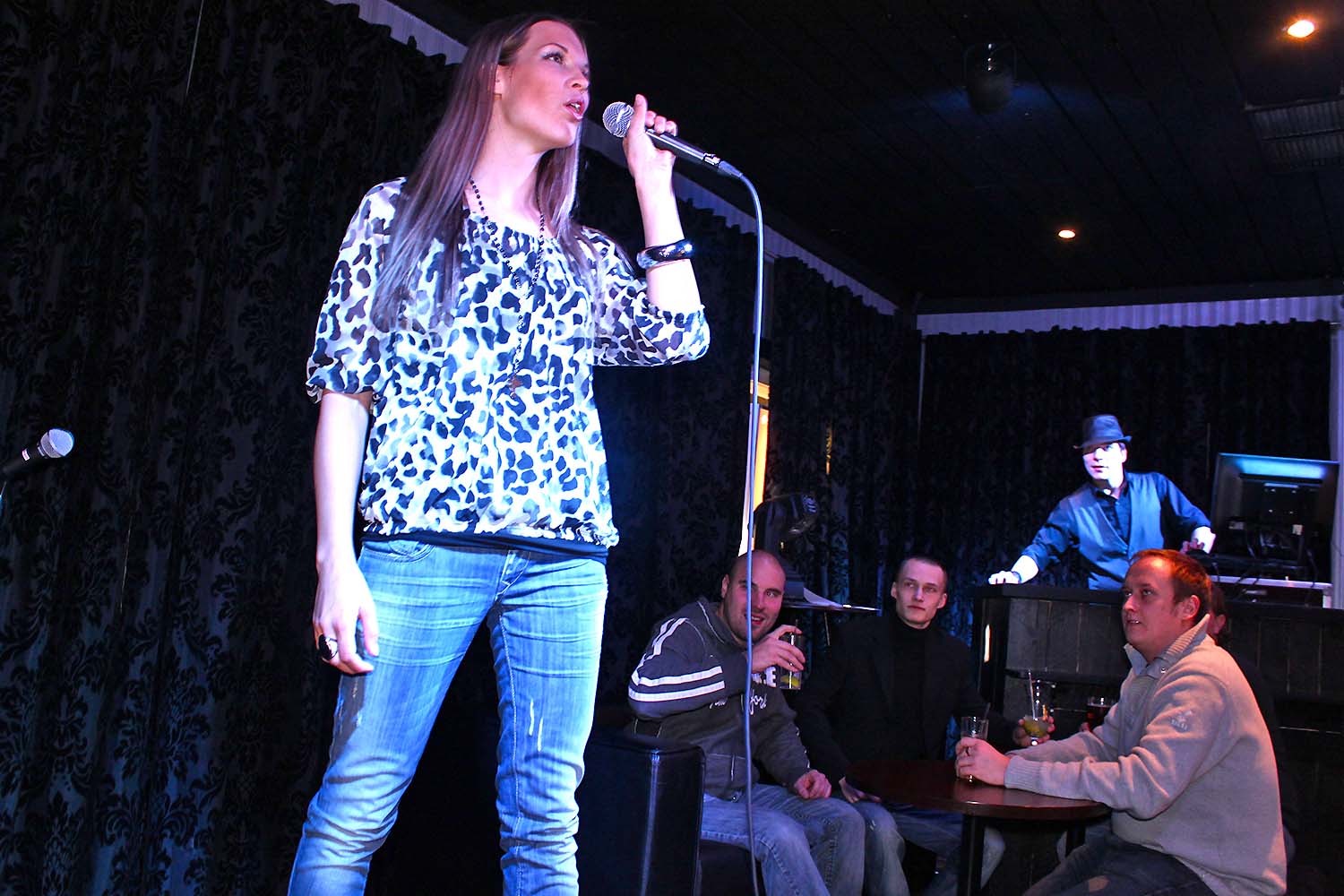 Upstairs karaoke bar
You will find an excellent karaoke bar upstairs at Hullu Poro.
You can become a star for the evening at the karaoke bar.  There is a wide variety of songs to choose from including both local and international hit songs.  The karaoke bar hosts are unique professionals who take care of the music so that you take care of the signing.
There is a dancing pole at the karaoke bar where you can show off your wildest moves.
The karaoke bar has a wide variety of drinks and a great vibe. The karaoke bar is open until the wee hours of the morning.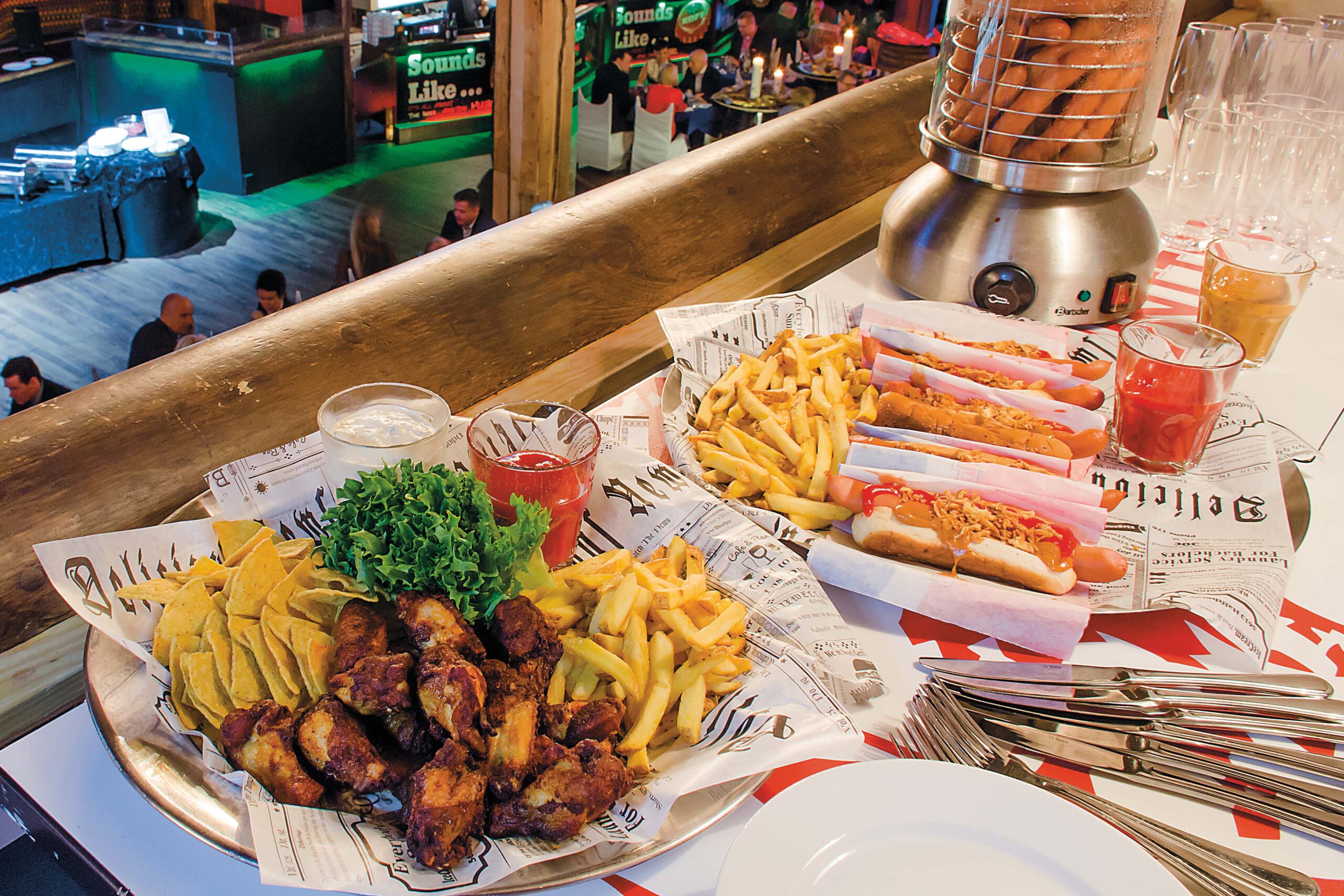 Late-night dining
There is a grill inside Areena offering late-night dining on bar nights to keep the party going.
You don't have to leave to the cabin hungry or cranky after a night at Areena. – That's what reindeer herders, cougars and hockey stars know for sure. Grab a hamburger, a hot dog or a sausage as a tasty snack.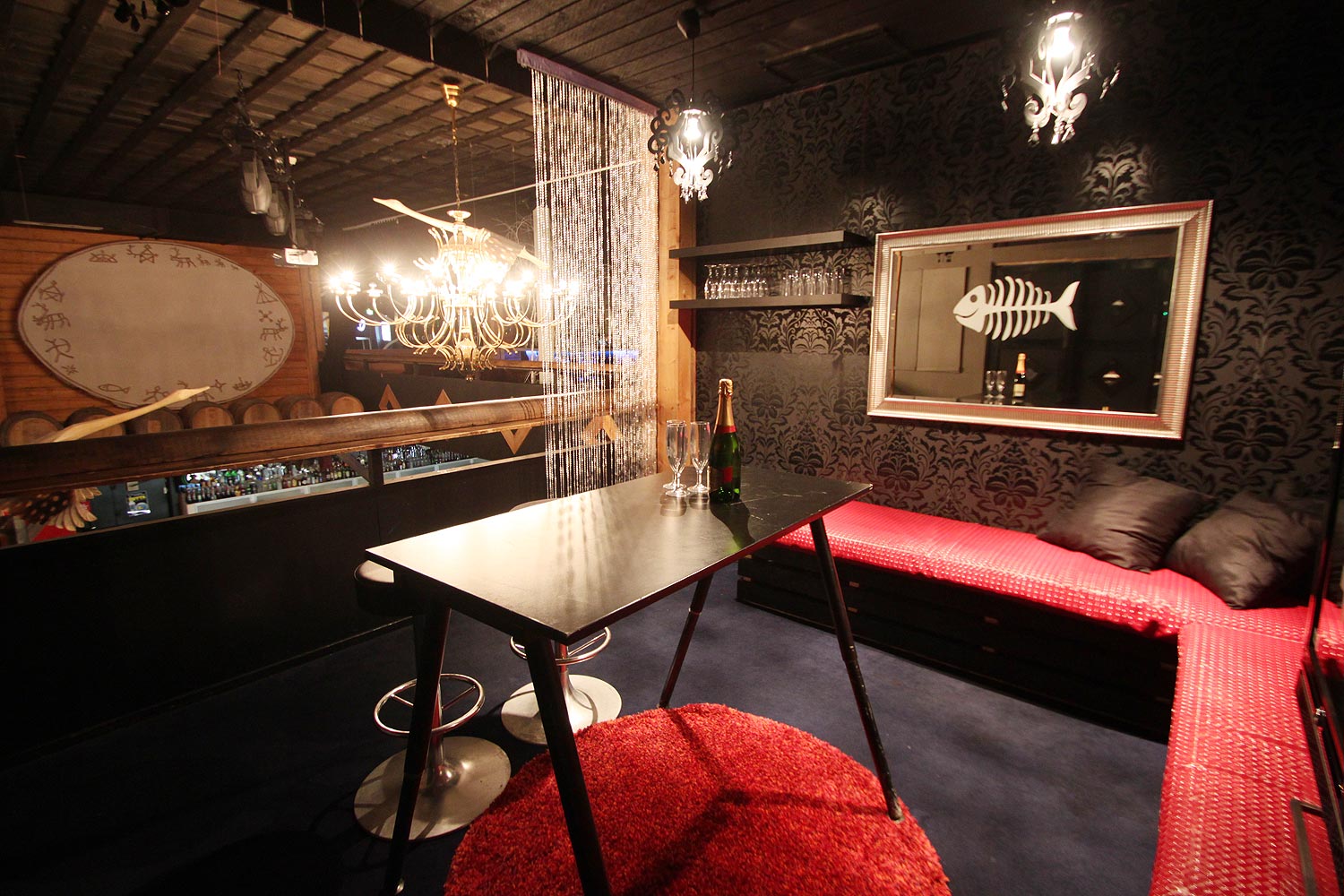 Private parties
A place where people can party as one big happy crowd or holding their own private parties at one of the VIP lounges for 10–100 people. Areena offers excellent opportunities also for hosting meetings, private functions or dinners for up to 600 people.
Our sales department will be glad to accommodate your special requests. They can also provide you with more detailed information about business and catering.
Ph: +358166510100 and e-mail: sales@hulluporo.fi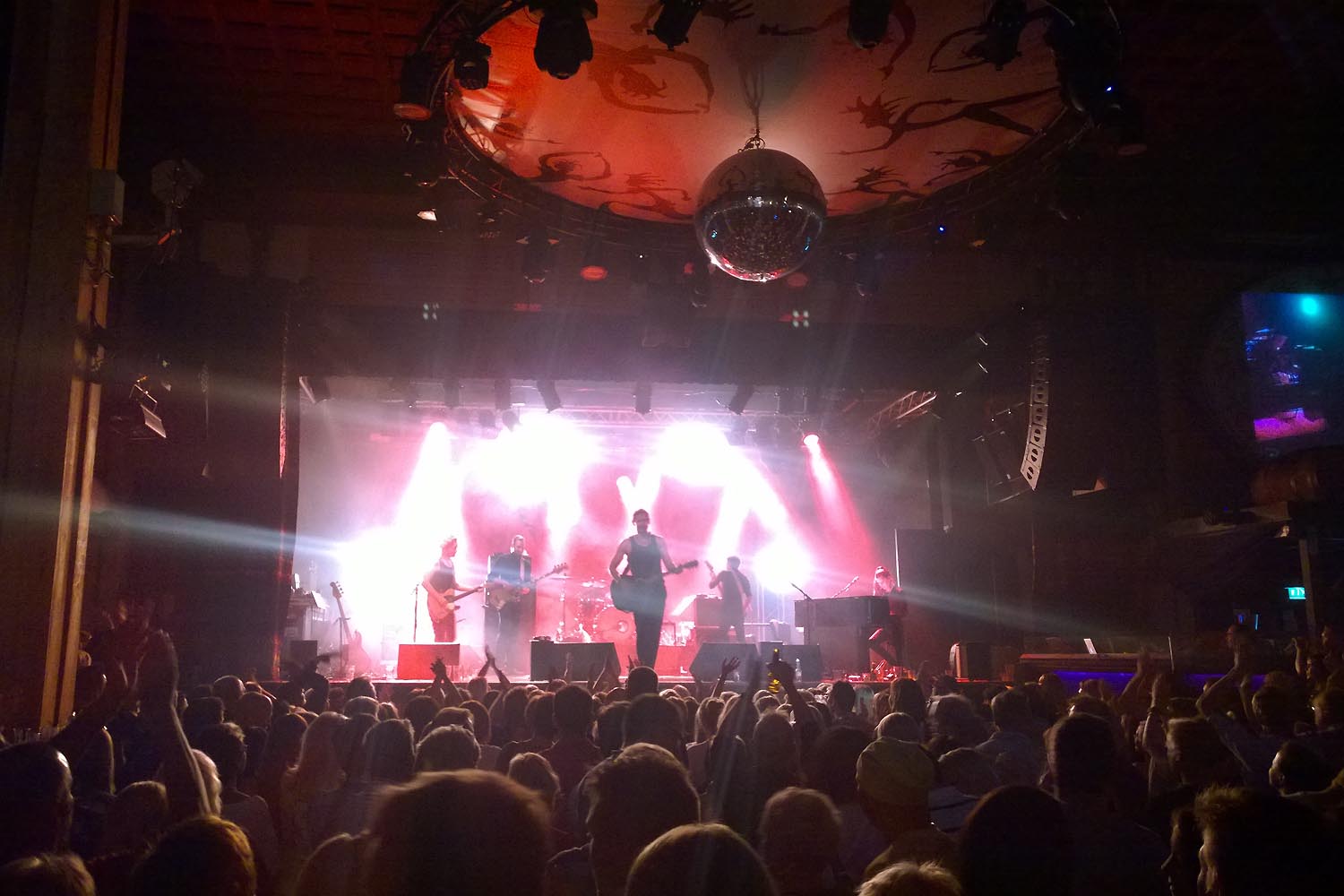 Opening hours
Hullu Poro Areena is open for evening events – check the opening hours
Minimum age: 18 years old.
The exception is the no age restrictions for concerts in weeks 8 to 10.
Ticket prices include a coat check fee of €3 per customer
Tickets for advance www.tiketti.fi 

Please note: If you purchase tickets from www.tiketti.fi , there is a service fee added to all ticket sales from Tiketti.fi.
Tickets price + service fee 2,50 € / tickets
https://www.tiketti.fi/info/palvelumaksut
https://www.tiketti.fi/info/toimitusehdot
---
Our cloakroom service (€3.00/customer) includes:
Security management with customer security and customer service
The option to store clothes and other personal items (such as shoes and bags) in the cloakroom.
Giving information and assisting the customer with cloakroom services.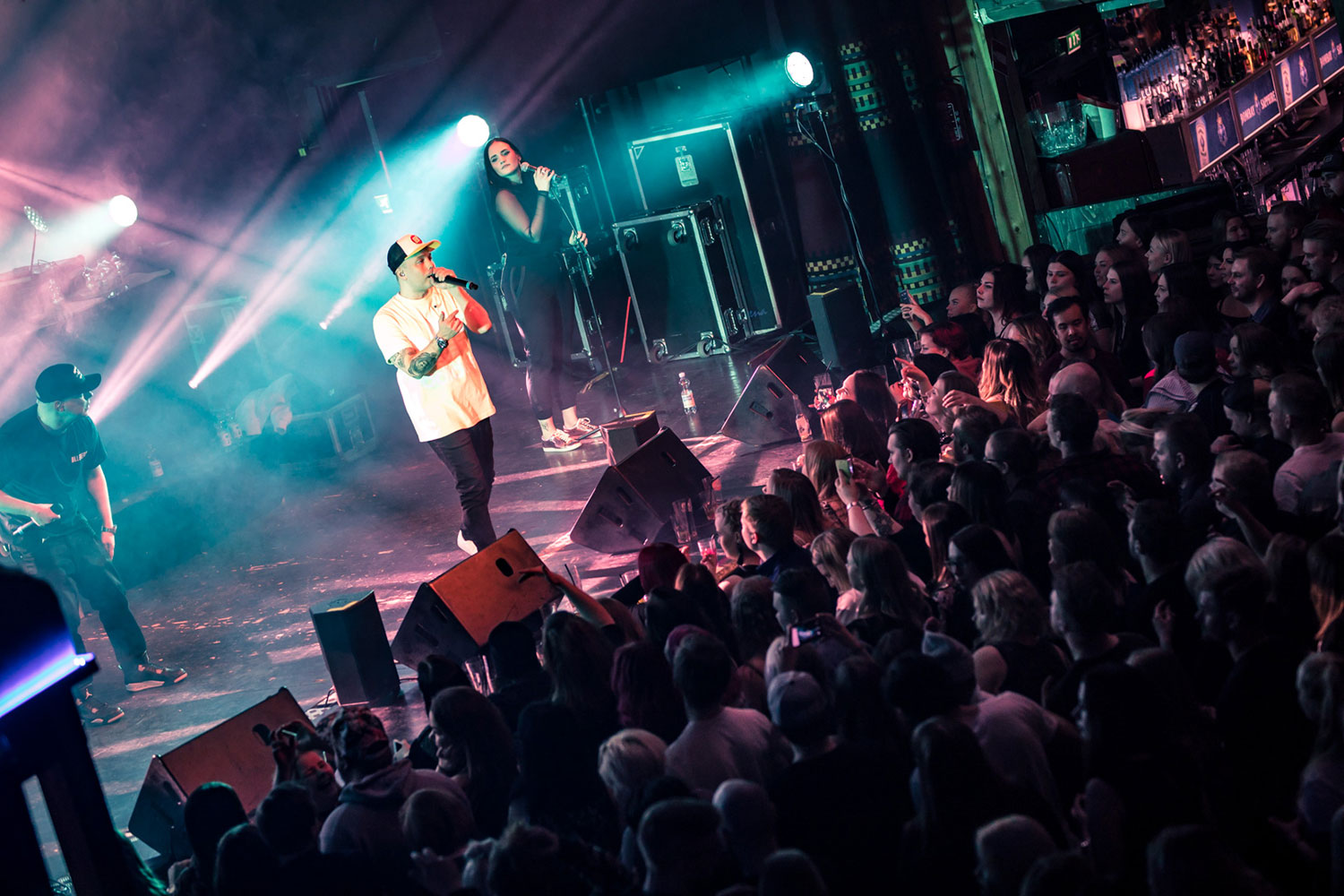 Tickets for advance
Tickets for the Hullu Poro Areena gigs can be conveniently purchased in advance from Tiketti.fi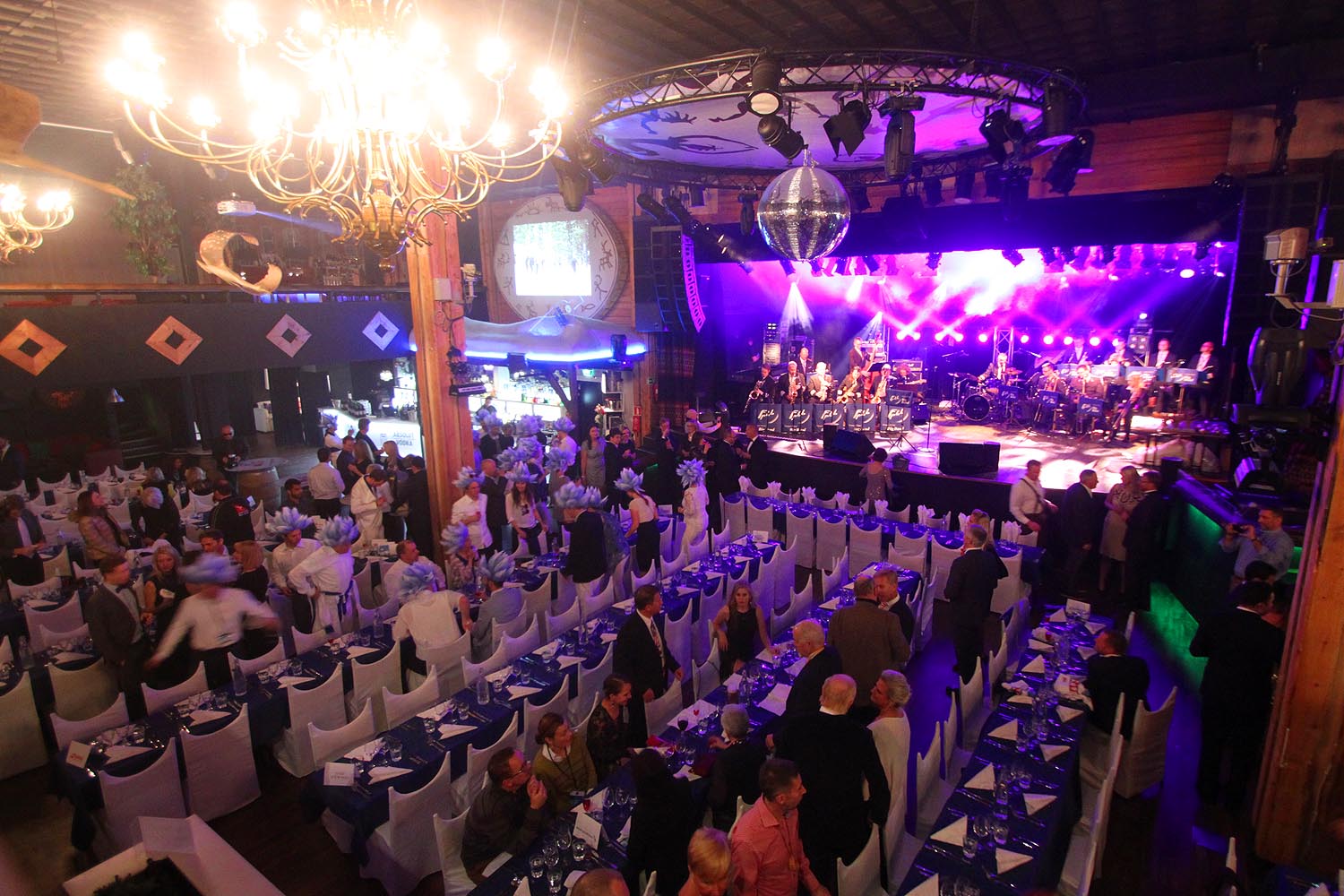 Areena has a wide range of services available
The facilities at Areena are mainly for restaurant use. The premises can be rearranged for major meetings, seminars and conferences. Areena can also host spectacular product launches, trade fairs and workshops. Areena is even suitable for indoor sports, such as fencing, boxing, table tennis and dance competitions, or for outdoor and prize-giving events.
Contact info
Tel. +358166510100
Address: Hissitie 12, FIN-99130 Levi
Opening hours
Open on live performance nights
Doors open in September at 20.00