Wanha Hullu Poro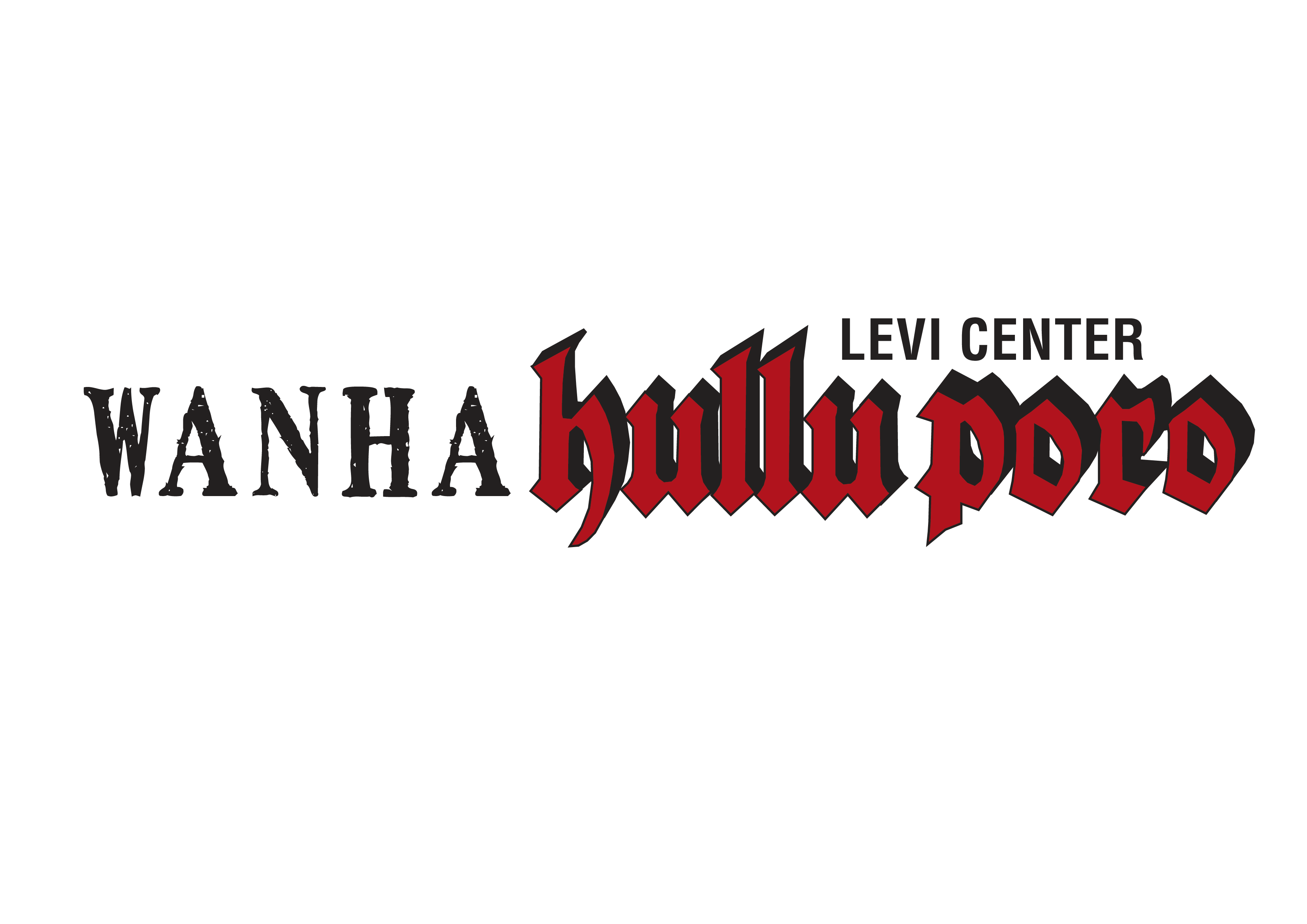 The legendary and perhaps the best known restaurant in Levi.
Succulent meat and tasty burgers
A genuine Kopa® charcoal oven sits at the heart of our kitchen where we barbecue our meat at temperatures up to 450 degrees Celsius. Our menu offers a wide selection of burgers, as well as meat cooked over an open flame that will melt in your mouth. Come and taste our Northern Fried chicken dish or try the tastiest Reindeer Burger in the North.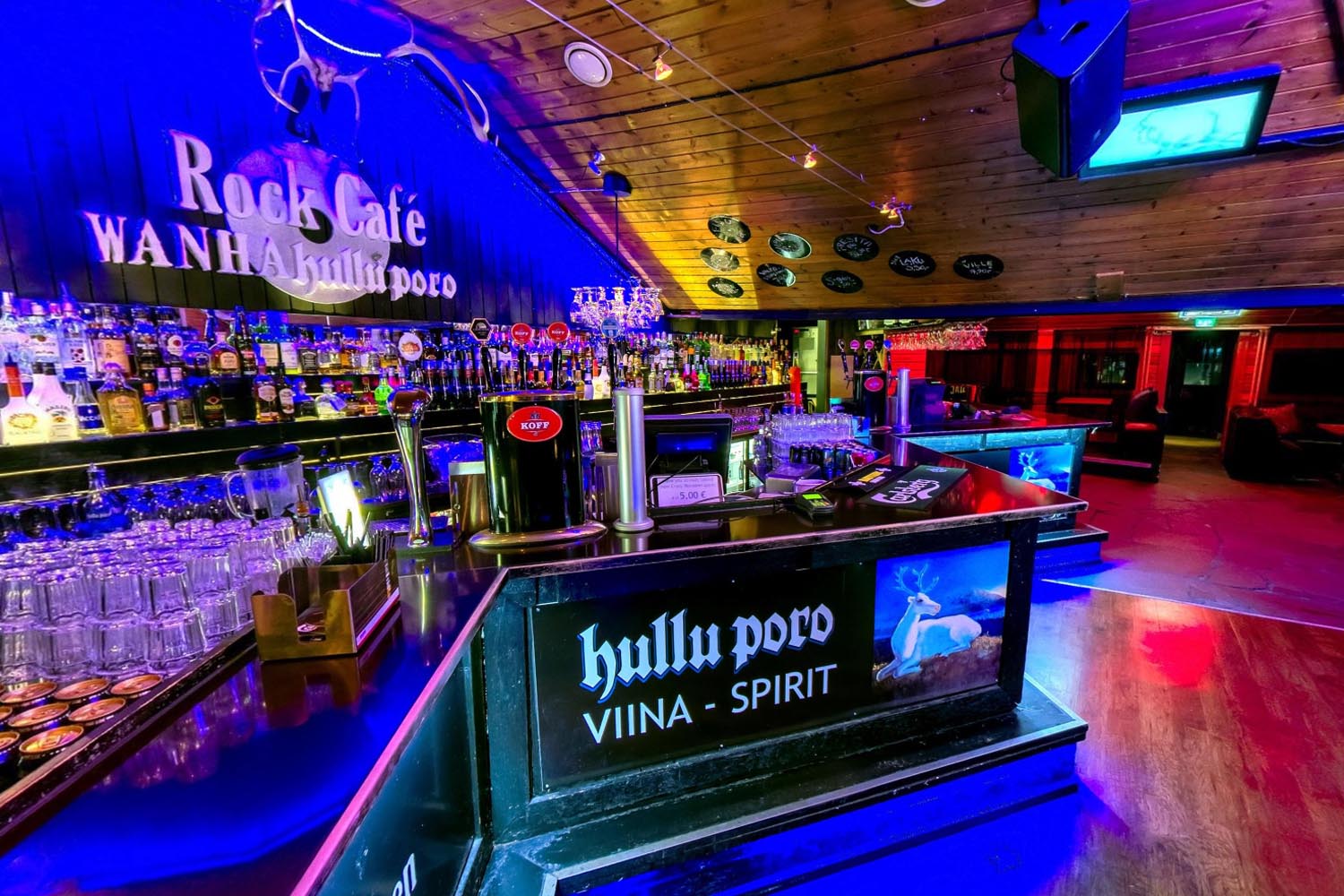 Put your hands up in the air!
The DJ plays the latest hits on the charts, songs you want to hear, and songs you can sing karaoke!
The rhythmic music and a giant disco ball get party people to stand up from their tables and head to the dance floor where the skilled DJ plays records. the Mixologist mixes the cocktails into tall glasses behind the bar counter. The atmosphere is rising and there's no end in sight.
Wanha Hullu Poro is one of Hullu Poro's nightclubs in Levi. Our thematic nights offer a different programme that leaves no one cold. If you feel compelled to use your vocal cords, you can sing songs you want at the karaoke bar.
The nightclub and restaurant is designed to be a celebratory space for everyone who wants to enjoy life The nightclub is known as the ski after-party venue, also offers facilities for private use. You can throw an exclusive wedding or birthday party at Wanha Hullu Poro.
They welcome their party people every night starting at 10:00 pm.
Contact info
Tel. +358407148891
Address: Rakkavaarantie 5, 99130 Sirkka
Opening hours
Closed
Open from 17.11.2022
Mon – Sat 17.00 – 04.00
FRIED MAC' N CHEESE (L) 12,00 €
Mother of all soul food made with macarons and cheddar cheese. Served with smoky onion mayo and cranberry jam.HEY, IT IS A BEETROOT (L) 12,00 €
Roasted beetroot and pan fried goat cheese served with caramelized yogurt and hazel nutsCHICKEN CAESAR SALAD BOWL (L) 14,00 €
Grilled chicken thighs, crispy salad leaves, Caesar dressing, Parmesan cheese and croutonsNORTHERN FRIED CHICKEN WINGS (VL)
6 kpl 6,80 € // 12 kpl 13,20 €  // 18 kpl 19,90 € // 24 kpl 23,60 €
The best quality chicken wings and drummets served with homemade Wings of Love Sauce, carrot and cucumber sticks, sour cream and blue cheese dip.

NORTHERN FRIED CHICKEN (L) 12,00 €
Crispy chicken fillet bites served with cabbage pickle and Buffalo mayo.

THE HOT AND THE HOTTEST DOG 8,00 € / 10,00 €
Our legendary Hot Dog is made with potato bun, wild boar sausage, spicy chili stew and pickled red cabbage. Also, very spicy special version available, but only if you dare.

LE ESGARGOTS (L) 14,00 €
Snails sautéed in garlic butter and gratinated with blue cheese or with gruyere, goat cheese and bacon.

THE BOYS SOON FAMOUS BBQ PLATTER (L) 20,00 €
Smoked over cooked Angus Beef brisket, BBQ pork bun and grilled homemade sausage served with roasted beetroot and Cole Slaw salad.
Burgers
Our famous burgers are made with 100 % finnish top quality beef (120 gr.) and they are served with toasted potato bun, crinkle cut fries, fresh tomato, caramelized onion mayo,
salad and pickled cucumber. Also, a gluten free bun is available.
Burger  15,00 €
Cheddar  16,00 €
Classic cheeseburger with a fair slice of real cheddar.
Bacon  16,00 €
Crispy bacon.
Crispy chicken 16,00 €
Corn crusted chicken breast with aioli and rucola.
Blue Cheese 17,00 €
Blue cheese and fig jam.
Juicy Lucy  17,00 €
Two patties with a melty cheese core.
Hippie with no beef (V) 18,00 €
Vegetarian Butcher's plant protein patty with rucola and vegan mayo.
Desserts
BURNT BASQUE CHEESE CAKE (L) 10,00 €
Served with whisky and orange jam.
PANNACOTTA (L, G) 10,00 €
Served with raspberries and roasted white chocolate.
LEMON POSSET (L, G) 7,00 €
Feather light but still good lemon posset served with crunchy merengue.
Ice Creams & Sorbets 5,00 € / scoop / pcs
*Vanilla
* Chocolate
* Strawberry
*Turkish pepper & tutti frutti
*Mint Chocolate
*Raspberry
Update 29.11.2021
Sparkling Wines
Zonin Prosecco Piccolo, Italy 13 € / 20 cl
Pere Ventura Classic Cava Brut, Spain 37 € / 75 cl
Val d'Oca Millesimato Prosecco Brut, Italy 37 € / 75 cl
Champagnes
Charles Heidsieck Brut Réserve 90 € / 75 cl
Mumm Cordon Rouge Brut 95 € / 75 cl
Dom Perignon 260 € / 75 cl
Dessert Wines
Lakka Fortified 5,50 € / 8 cl
Cloudberry. Finland.
Yarden Heightswine 14,30 € / 8 cl
Frozen Gewürstraminer. Israel.
Donnafugata Kabir 11,75 € / 8 cl
Zibibbo. Italy
White Wines
Casillero del Diablo Chardonnay 39 € / 75 cl
Chardonnay. Chile
Riesling vom Kalkstein 44 € / 75 cl
Riesling. Germany.
Dal Cero Ramato Pinot Gris 48 € / 75 cl
Pinot Grigio. Italy.
Mount Riley Sauvignon Blanc 49 € / 75 cl
Sauvignon Blanc. New Zealand.
Freeclimber 53 € / 75 cl
Riesling. Germany.
Muros Antigos Alvarinho 57 € / 75 cl
Alvarinho. Portugal.
Jurtschitsch Stein Grüner Veltliner 59 € / 75 cl
Grüner Veltliner. Austria.
Irony Monterrey Chardonnay 61 € / 75 cl
Chardonnay. USA.
Red Wines
Casillero del Diablo Shiraz 39 €
Shiraz. Chile.
Tussock Jumper Malbec 43 € / 75 cl
Malbec. Argentina.
Zonin Velluto Appassimento 45 € / 75 cl
Corvina. Italy.
Château Poitevin 53 € / 75 cl
Merlot, Cabernet Sauvignon, Petit Verdot. France.
Mount Riley Pinot Noir 56 € / 75 cl
Pinot Noir. New Zealand.
Le Roc de Château Puybarbe 61 € / 75 cl
Cabernet Franc, Cabernet Sauvignon, Malbec, Merlot. France / Finland.
3 Finger Jack Old Vine Zinfandel 64 € / 75 cl
Zinfandel. USA.
Lan Gran Reserva 69 € / 75 cl
Tempranillo, Mazuelo, Garnacha. Spain.
Chateauneuf-du-Pape Les Charrentons 89 € / 75 cl
Grenache, Mourvedre, Cinsault. France.
Table reservation
You can use the reservations form below to book a table in our restaurant. Reservation will be valid when we have confirmed it to Your E-mail.