Ristorante Renna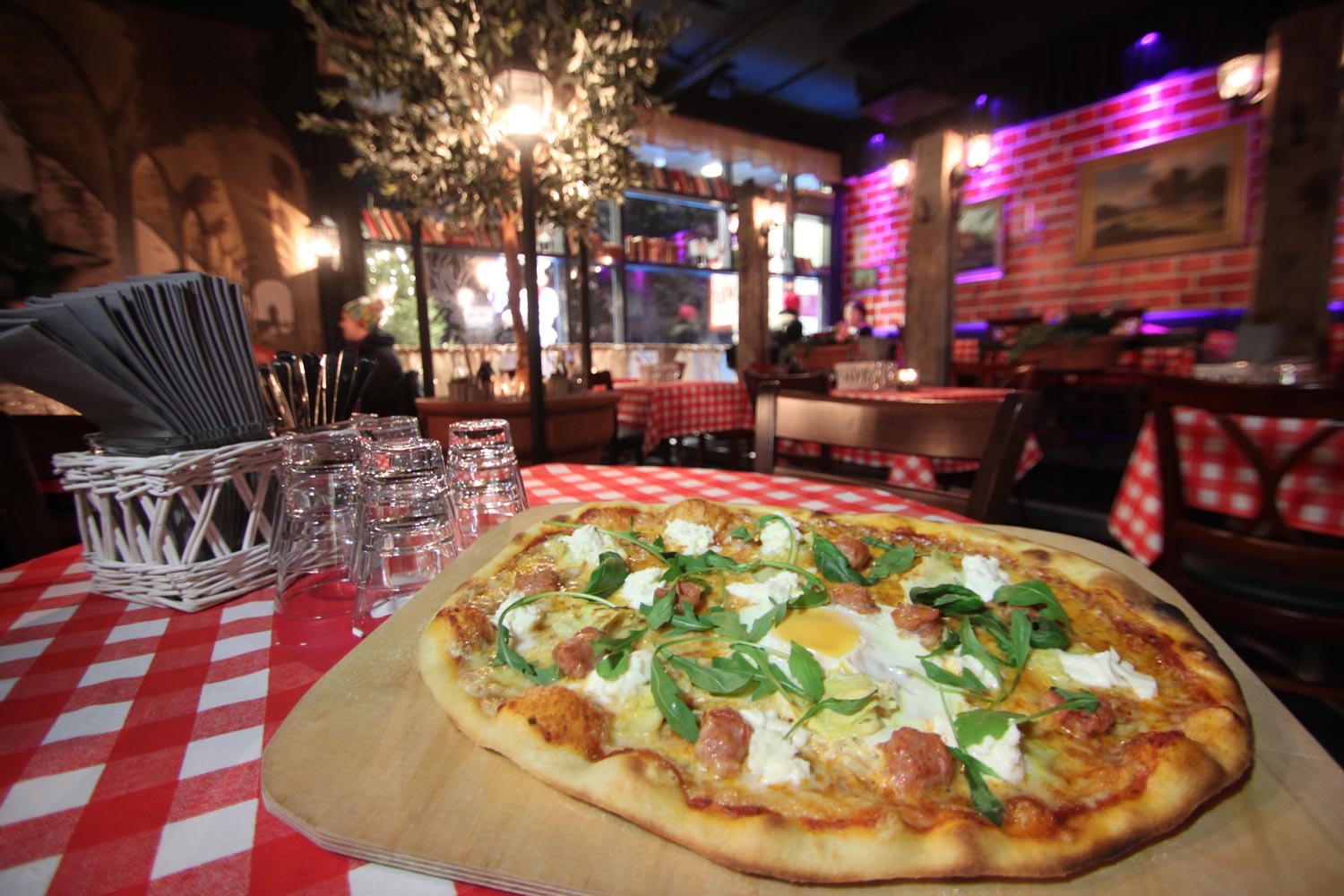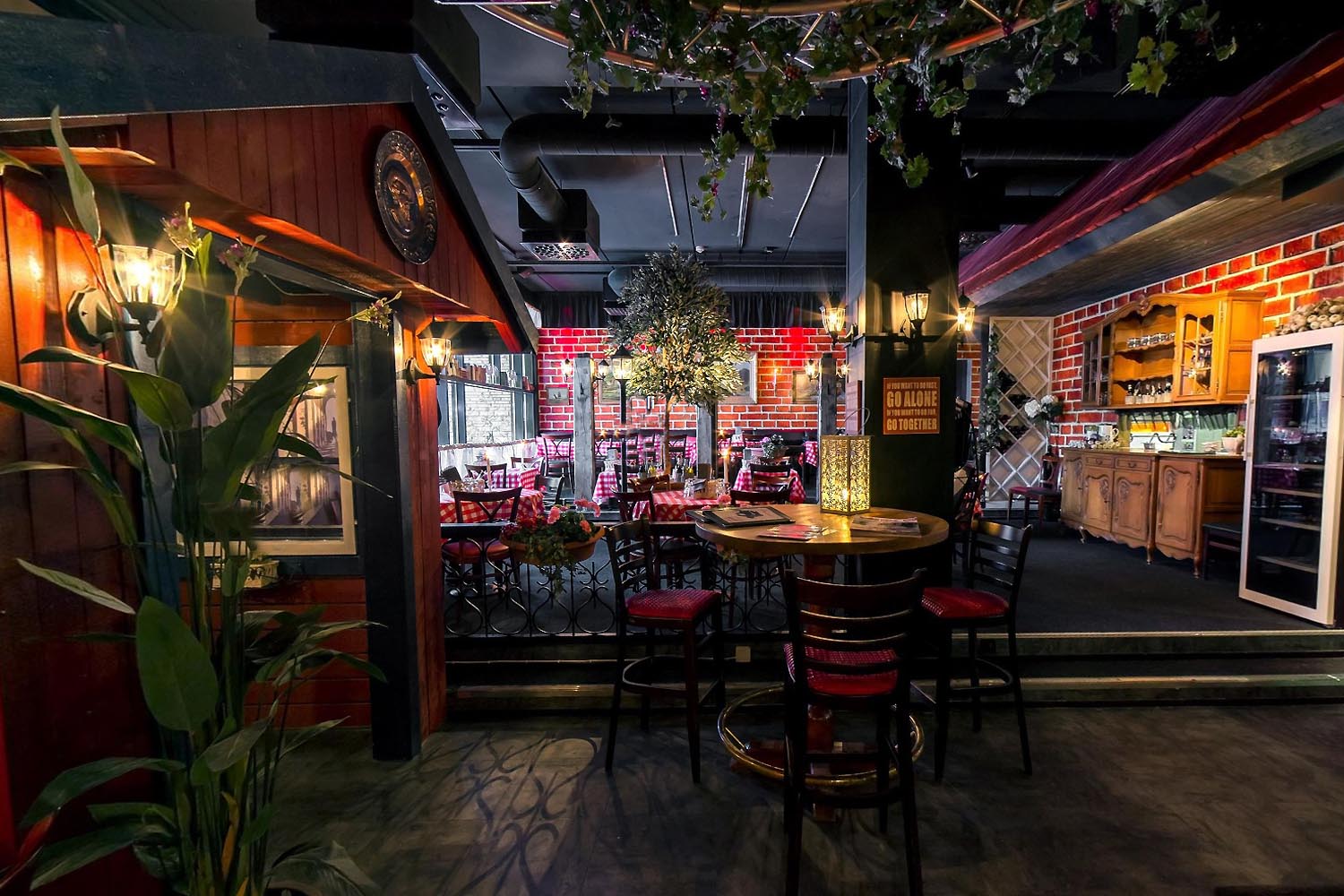 A unique Italian-Lappish restaurant right smack in the middle of Levi.
The concept behind Ristorante Renna is to serve simple, honest and un­pretentious food. Renna loves authentic flavours, natural emotions and genuine people. Served by our easy-going staff with high-quality olive oil, fresh herbs, double layers of cheese and a dash of cheeky humour, our dishes (try our secret tomato sauce recipe!) are true Italian-Lappish mi­racles. Our dessert menu is also a treasure we are ready to share with you. Our carefully selected wines are a pleasure to the palate, and most of these bottled gems can be ordered one glass at a time. Our waiters are happy to tell you more about the day's drink specials. Enjoy our friendly service, refreshing drinks and the clean, genuine fla­vours of our superb dishes.
Contact information
Located in Levin Tori
Building Loimu, Hiihtäjänkuja 10
Tel. +358 40 714 8889 (during opening hours)
Table reservation only for groups: tel. +358 16 6510 600
Opening hours
Closed 1.5. – 14.11.2019
Renna's starters
Antipasto 17,00 €
Season's cheese and cold cuts straight from Italy.
Served with fig compote, olives and roasted tomatoes
A piece of cheese with fig compote 5,00 €
Carpaccio à la Renna 16,00 €
Roast of reindeer, marinated wild mushrooms, Parmesan cheese and pine seeds
Salad 16,00 €
Salad made with fresh mozzarella cheese, cranberries, roasted nutsand balsamico sauce
Parma Ham / Smoked salmon
Bread basket 6,00 €
Sourdough bread with garlic & herb butter
Pastat
Tutti del Tatti 19,00 €
Porcini mushrooms sauteed with thyme butter and served with truffle and Tagliatelle pasta
Pesce e Tagliatelle 19,00 €
Hand peeled shrimps from the Arctic Ocean served with crayfish sauce and black Tagliatelle
Bolognese Alla Renna 16,00 €
Traditional spaghetti Bologense with cold smoked reindeer
Spagetti Carbonara 17,00 €
Bacon, smoked ham, Parmesan cheese and onion
All our pastas can be made gluten free.

Pizza
1. Salmone 16,50 €
Smoked salmon, fresh cucumber pickle, dill creme and rocket
2. Pollo 16,00 €
Chicken, pesto sauce, rocket, pine nuts and goat cheese
3. Vulcano 18,50 €
Spicy salami, crispy bacon, Parma ham, Parmesan cheese, chili jam and rocket
4. Aratro 16,00 €
Smoked ham, blue cheese and fresh pineapple
5. Renna 17,00 €
Roast of reindeer, Lappish cheese and lingonberries
6. Polpetta 17,50 €
Spicy reindeer meatballs, tomato sauce, mozzarella and basil oil
7. Napoli 16,50 €
Anchovy, olive oil, mozzarella and capers
8. Surf & Turf 17,00 €
Fresh chorizo, hand peeled shrimps, chili aiolia and rocket
9. Pomodoro 16,50 €
Roasted tomatoes, mozzarella, marinated red onions, rocket, pesto and Créme fraiche

All our pizzas can be prepared from gluten free pizza base.
Desserts
A piece of chocolate cake 6,00 €
A piece of cheese with fig compote 5,00€
Italian hand made ice creams 3 € / scoop
Mint chocolate
Tiramisu
Forest berries
Vanilla
Raspberry sorbet
Kids menu
Pasta
Bolognese

Ham
Meatball
Pizza
Tomato & Mozzarella
Bolognese
Ham & Pineapple
Children´s dishes 9,50 €
White wines
Rocca Puglia IGT Trebbiano, Puglia 6,00 € / 16 cl   28,00 € / plo
Trebbiano


Feudo Arancio Stemmari grillo, Sicilia 6,90 € / 16 cl  32,00 € /bottle
Grillo
Zonin Insolia Chardonnay, Sisilia 7,00 € / 16 cl  33,00 € / bottle
Insolia, Chardonnay


Castello Banfi Le Rime, Toscana 39,00 € / bottle
Chardonnay, Pinot Grigio

Zenato Lugana San Benedetto, Lugana DOC 10,30 € / 16 cl  48,00 € / bottle
Trebbiano di Lugana

Torre Rosazza Pinot Grigio,Friuli Colli Orientali 52,00 € / bottle
Pinot Grigio



Vietti Roero Arneis, Piemonte 66,00 € / bottle
Arneis


Red Wines

Rocca Puglia IGT Sangiovese, Puglia 6,00 € / 16 cl   28,00 € /bottle
Sangiovese


Feudo Arancio Stemmari Syrah, Sicilia 6,90 € / 16 cl  32,00 € / bottle
Syrah


Zenato Veneto Rosso Parziale Appassiamento 8,15 €  / 16 cl  38,00 € / bottle
Corvina Veronese, Merlot, Cabernet Sauvignon
bottle
Banfi Col di Sasso, Toscana 39,00 € / plo
Sangiovese, Cabernet Sauvignon


Extroso Rubicone Rosso, Emilia Romagna 9,20 € / 16 cl  43,00 € / bottle
Sangiovese, Cabernet Sauvignon, Merlot  


Castello de Poggio Barbera d ´Asti, Piemonte 9,40 € / 16 cl  44,00 € / bottle
Barbera


Masi Campofioro, IGT Rosso del Veronese 10,90 € / 16 cl  51,00 € / bottle
Corvina, Molinara, Rondinella


Zenato Amarone della Valpolicella DOC Classico, Veneto 110,00 € / bottle
Corvina Veronese, Rondinella, Oseleta & Croatina
Rosé viini 

Zenato BardolinoChiaretto Rose, Veneto 7,90 € / 17 cl   37,00 € / bottle
Corvina, Rondinella, Merlot
Sparkling wines

Jaume Serra Organic Cava Brut 6,00 € / 12 cl   37,00 € / bottle
Macabeo
Martini Brut 6,40 € / 12 cl   40,00 € /bottle
Chardonnay, Glera
Perelada Rosado Cava Brut, Spain 45,00 € /bottle
Garnatxa, Pinot Noir, Trepat
La Jara Organic Prosecco Brut 7,20 € / 12 cl  45,00 € /bottle
Glera
Zenato Lugana Brut Metodo Classico 10,40 € / 12 cl  65,00 € / bottle
Trebbiano di Lugana
Champagne
Mumm Cordon Rouge Brut 90,00 € / bottle
Pinot Noir, Pinot Meunier, Chardonnay
Charles Heidsieck Réserve Champagne Brut 14,50 € / 12 cl   90,00 € / bottle
Chardonnay, Pinot Meunier, Pinot Noir
Jeeper Grande Réserve Blanc de Blancs Champagne Brut 99,00 € / bottle
Chardonnay
Jeeper Grand Rosé Brut 99,00 € / bottle
Chardonnay, Pinot Noir
Dessert Wines

Donna Fugata Kabir 11,80 €  / 8 cl
Zibibbo
Banfi Rosa Regale Brachetto d´Acqui 7,05 €  / 8 cl
Brachetto d´Acqui
Lakka Fortified wine, Finland 5,50 €  / 8 cl
Cloudberry
Osborne Porto Late Bottled Vintage 2009, Portugal 8,40 € / 8 cl
Touriga Nacional, Touriga Francesa, Tinta Roriz, Tinta Barroca, Tinto Cão, Tinta Amarela
Harveys Bristol Cream Sherry, Spain 6,00 €  / 8 cl
Palomino, Pedro Ziménez
Kartta