Asia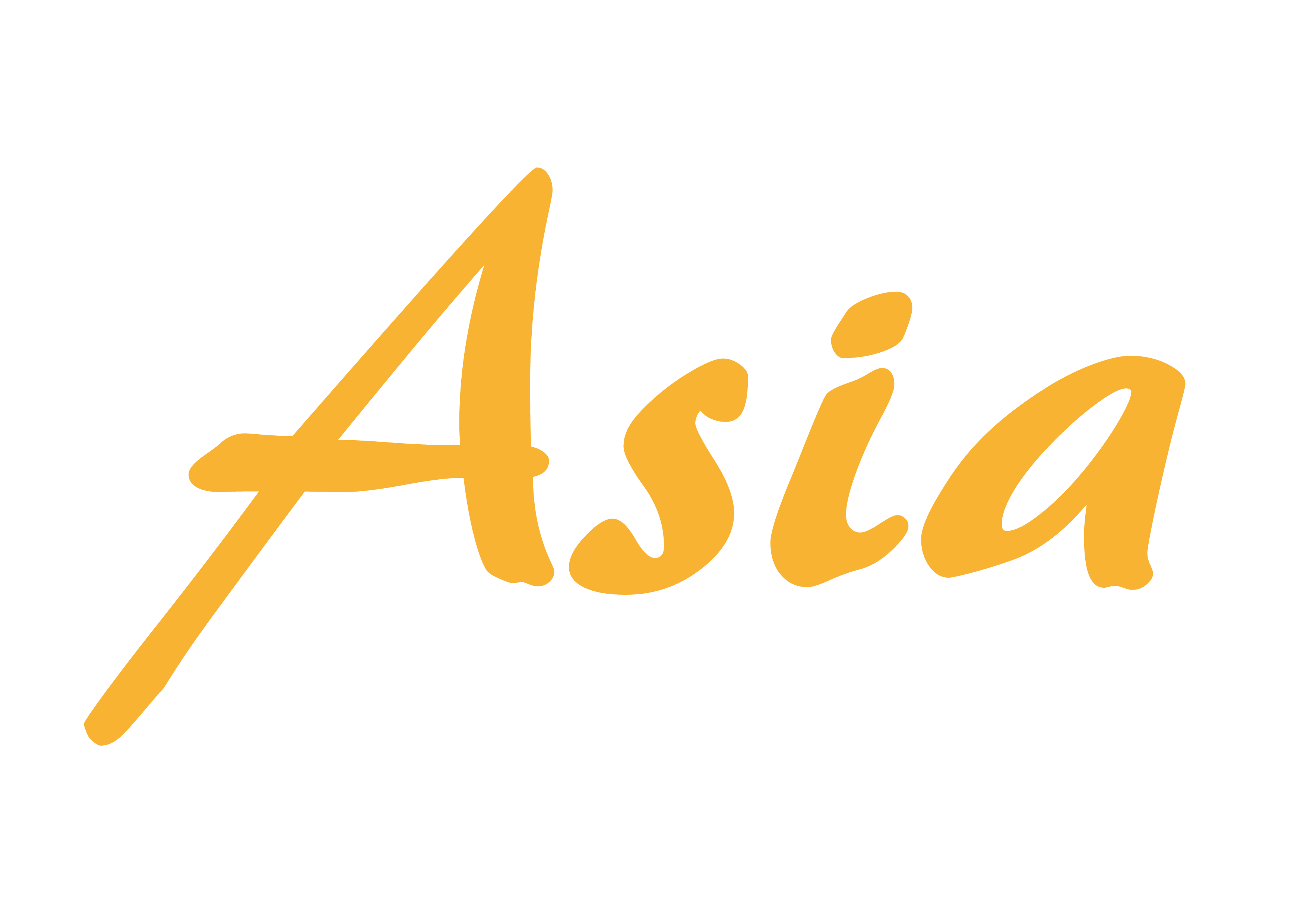 The restaurant Asia offers delicious Asian tastes. Sushi, dim sum & stir fries. Asian flavours & raw lapland. Cocktails & bar. Our Japanese Chef prepares only the best sushisand á la carte. The flavour world of Restaurant Asia has been tuned to the Hong Kong area. It is a delicious melting pot of Chinese, Japanese and Korean cuisines.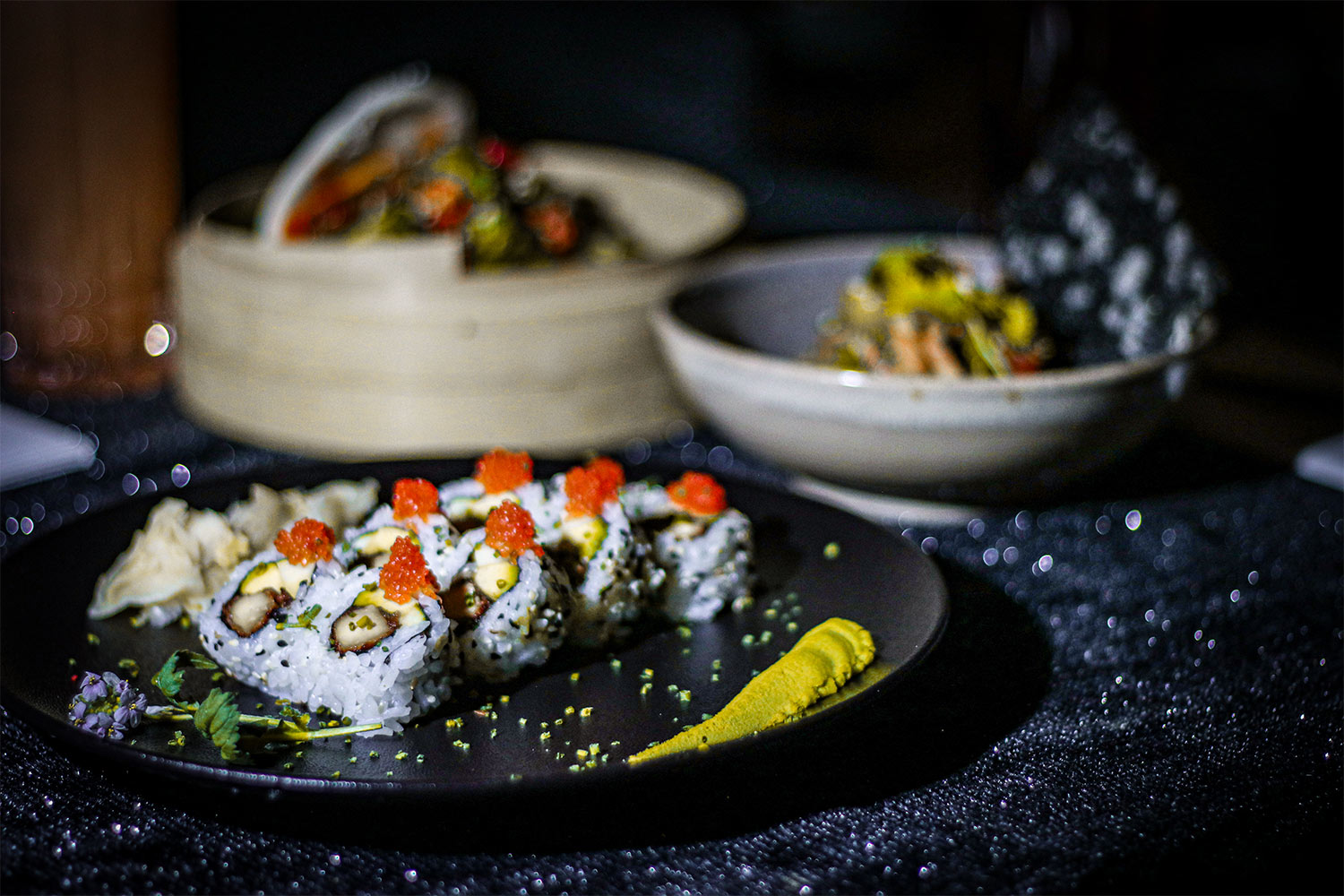 Tasty à la carte with an Oriental twist
Hullu Poro's Asian restaurant is located next to Sapuska and Ristorante Renna in Levi square. You'll find new taste sensations in the sushi range: fill up your plate with reindeer, king crab or Arctic char sushi Yum!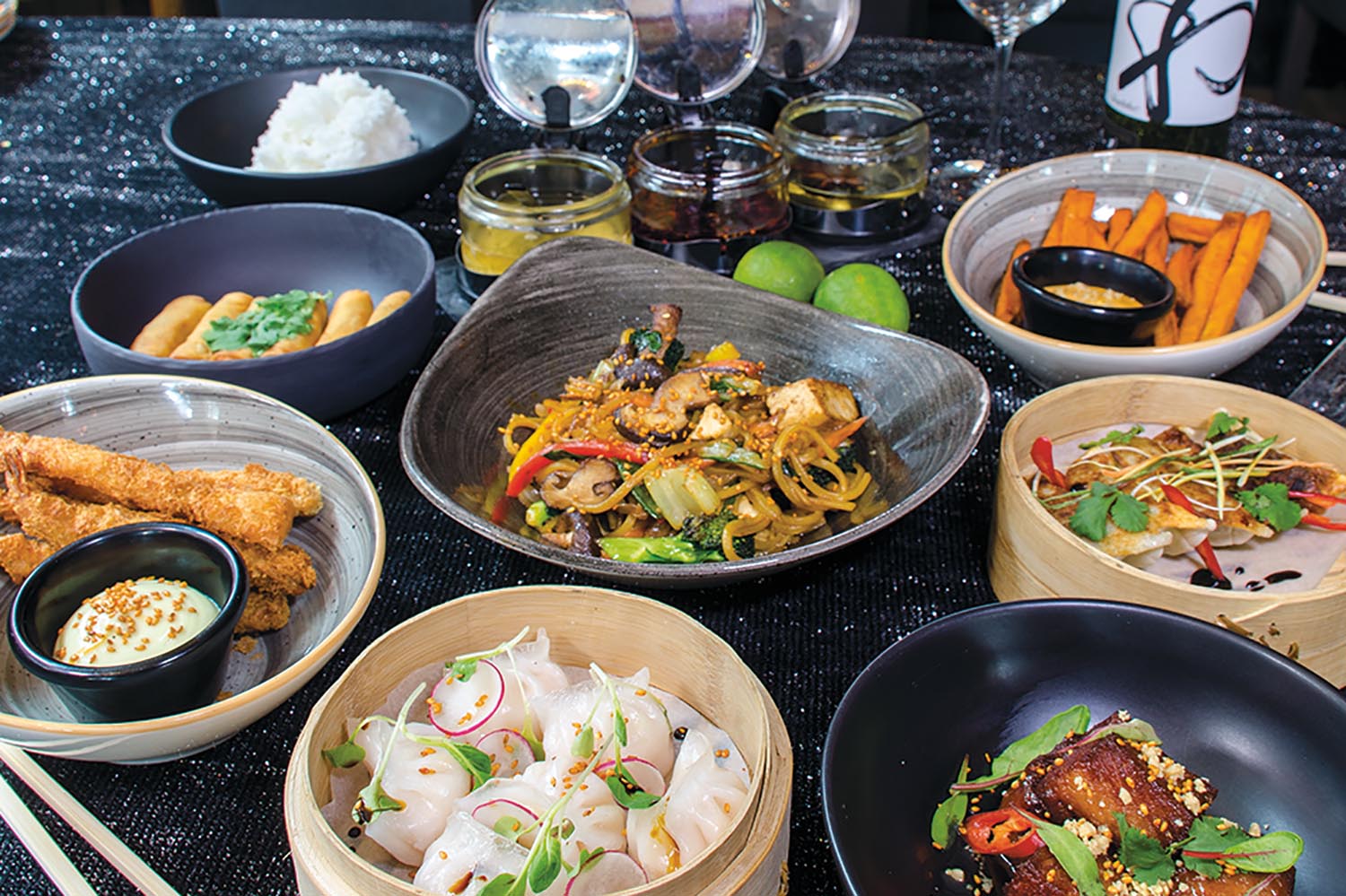 An oasis of indulgence for the whole group
Restaurant Asia has a versatile selection of Asian delicacies, even for those who aren't keen on reindeer. Have the duck gyozas as an appetizer and the Korean Pork Belly or the Black Garlic Chicken as  the main dish which  will surely delight your taste buds For those who don't like meat, fresh vegan rolls, crispy pumpkin coated with panko breadcrumbs and sushi varieties are available.
In Restaurant Asia, cultures also mix in cocktail glasses. So, when your stomach is full, there's a good reason to wash it down with a ginger and blueberry cocktail or other fusion cocktail. By the way, have you ever had umeshu liqueur/plum wine?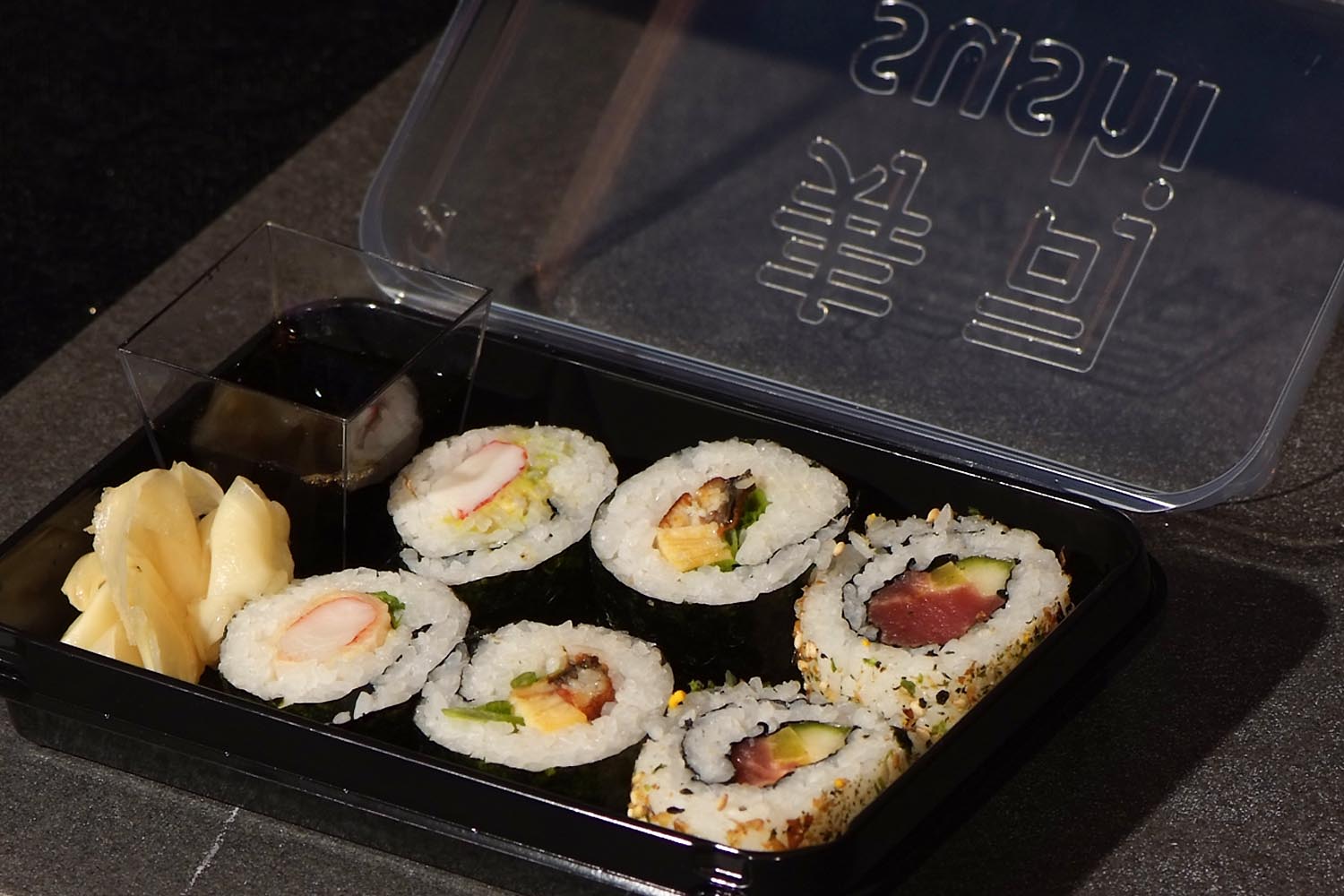 At Levin Tori square
At Levin Tori square, in Restaurant Asia, you are just a step away from another world. With atmospheric interior, fabulous light fittings and delicious colours, Restaurant Asia is the place to savour all the richness and warmth of Asian atmosphere.
Contact info
Tel. +358407148822
Address: Hiihtäjänkuja 10, FIN-99130 Levi
Opening hours
Open 1.12. – 23.12.2023 (closed 24.12. & 25.12.)
Tuesday – Saturday 17.00 – 23.00
Open 26.12.2023 – 6.1.2024
Every day 16.00 – 23.00
Open 9.1.2024 – 15.2.2024
Tuesday – Saturday 17.00 – 23.00
Hand Rolled Sushi 8 pcs
Oh my veggies (L, G) 15,00 €
Wakame, cucumber, sesame, avocado, red onion, sweet wasabi mayonnaise
Godzilla Tempura Roll (L) 18,00 €
Warm roll.
Salmon, Philadelphia cream cheese, spring onion and teriyaki sauce
Spicy Tuna (L, G) 18,50 €
Tuna, cucumber, surimi salad, pickled red onion and togarashi mayonnaise
Philadelphia (L, G) 16,50 €
Salmon, seaweed caviar, cucumber, Philadelphia cream cheese
California (L, G) 17,00 €
Surimi salad, salmon, avocado, sesame
Smokey (L, G) 18,50 €
Smoked perch, avocado, cucumber, wasabi mayonnaise and salmon skin crumble
Omori (L) 18,50 €
Grilled salmon, tempura prawn, cream cheese, avocado, teriyaki sauce, spring onion
Crazy Reindeer (L, G) 19,50 €
Reindeer Tataki, cranberry, spruce sprout, cucumber, spring onion and Teriyaki sauce
Nigiri 2 pcs
Salmon 7,00 €
Grilled salmon 8,00 €
Grilled salmon Kimchi mayonnaise, teriyaki and spring onion
Sashimi 3 pcs
Salmon 8,00 €
Yellow tail 13,00 €
Assortments
Yudo (8 pcs) 18,00 €
2x Oh my veggies
2x California
2x Philadelphia
2x Salmon nigiri
Sapporo (12 pcs) 25,00 €
2x Oh my veggies
2x California
2x Philadelphia
2x Smokey
2x Salmon sashimi
2x Salmon nigiri
Starters
Tom Yum Soup (vegan, G) 15 €
Hot & sour Thai soup made with mushrooms, tofu, galangal root, spring onion, coriander and Asian mint
· In addition 4 pcs fried scampi tails +8 €
Gyoza (L) 15 €
Gyoza dumplings filled with fried vegetables served with ginger dumpling sauce and kimchi mayonnaise
Sashimi "Tiradito" (L, G) 19 €
Yellow tail and salmon marinated with Yuzu juice, rice wine vinegar, garlic and tamarind, served with Togarashi mayonnaise, crispy shallots and coriander
Thai Scallops (L, G) 17 €
Pan fried scallops and spicy thai salad served with green Nahm Jim sauce and roasted nuts
Chashu Pork Roll (L, G) 16 €
36 hours braised Japanese pork roll served with Sunomuno cucumbers, Togarashi mayonnaise, salad leaves and sesame & chili sauce
Main courses
Sichuan Pepper Tofu (vegan, G) 25 €
Tofu seasoned with sichuan pepper stir fried with vegetables, ginger, garlic, soy and sesam, served with jasmine rice and sweet Sambal Chili
Seafood Curry (L, G*) 29 €
Malabar seafood curry made with whole tail scampi's, mussels and vegetables served with jasmine rice, naan bread and Raita yogurt
Butter Chicken Curry (L, G*) 26 €
Tomato-based chicken curry seasoned with Garam Masala, ginger, jeera and garlic, served with jasmine rice, naan bread, chutney and Raita yogurt
Bunny Chow (L) 29 €
Aromatic lamb curry served inside a small country bread with jasmine rice, Raita yogurt and sweet Sambal chili
Black Garlic Chicken (L, G) 26 €
Crunchy fried chicken with black garlic, teriyaki sauce, chili, coriander, kimchi mayonnaise and roasted sesame seeds served with jasmine rice
Pork Ramen (L) 21 €
Pork ramen soup made with chasu pork, Lappish potato Tare, noodles and boiled egg, our ramen also contains sweet corn, onion and Edamame beans
Our curries are free from gluten* but the Naan bread we serve with the curries does contain gluten.
* Please, tell your waitress if you want your dish gluten-free, then we won't serve any naan bread. *
Unfortunately, at this moment we can't provide gluten free naan bread.
Desserts
Crème Brulée (L, G) 12 €
Ginger creme brulée with lime and fresh berries
Fried Banana (L) 12 €
Deep fried banana served with caramel sauce, salted peanuts and vanilla ice cream
Pirate's cake (L) 12 €
Spiced rum cake served with pineapple and coconut ice cream
Ice cream & Sorbet 6 €
Coconut // Vanilla // Forest berries // Mint Chocolate // Pineapple sorbet
Side orders
Kimchi 5 €
Wakame salad 5 €
Sweet potato fries served with sesame mayonnaise 6 €
Fries with togarashi mayonnaise 5 €
Kid's menu
Fried chicken, vegetables and fries (L, G) 12 €
Fried chicken, vegetables and rice (L, G) 12 €
Fried prawns, vegetables and rice (L) 14 €
Updated 1.12.2023
Champagnes
Charles Heidsieck Brut Réserve 99,00 € / plo
Chardonnay, Pinot Meunier, Pinot Noir. France
Dom Pérignon 340,00 € / plo
Chardonnay, Pinot Noir
Sparkling wines
Spain Jaume Serra Cava Brut 40,00 € / plo
Macabeo, Parellada, Xarel.lo
Italy Casa Canevel Prosecco DOC Brut 45,00 € / plo
Glera
Italy Casa Canevel Prosecco Rosé Brut 50,00 € / plo
Glera, Pinor Noir
Dessert wines
Italy Donnafugata Kabir 15,00 € / 8 cl
Sicily
Germany Dreissigacker Riesling Auslese 12,80 € / 8 cl
Riesling
White wines
Italy Mandrarossa Grillo Costadune, DOC Sicilia 44,00 € / plo
Grillo
Austria  Plan B! Sauvignon Blanc 39,00 € / plo
Sauvignon Blanc
Austria  Plan B! Dry Riesling 64,00 € / plo
Riesling
Germany Deep Roots Organic Müller-Thurgau 39,00 € / plo
Rivaner
Austria Asia Cuvée 52,00 € / plo
Niederösterreich
France Petit Chablis, William Fevre 63,00 € / plo
Chardonnay
USA 3 Finger Jack Chardonnay 66,00 € / plo
Chardonnay
Red wines
Austria Plan B! Shiraz 39,00 € / plo
Shiraz
Australia Plan B! Tempranillo 68,00 € / plo
Tempranillo, Viognier
Italy Mandrarossa Costadune Nero d'avola, DOC Sicilia 44,00 € / plo
Nevo d'avola
USA 3 Finger Jack Old Vine 66,00 € / plo
 Zinfandel
Chile Ocio Cono Sur 97,00 € / plo
Pinot Noir
Rosé & Pink Riesling
Italy ZenatoRose San Benedetto 46,00 € / plo
Corvina, Rondinella, Merlot
Germany That's Neiss Pink Riesling 56,00 € / plo
Riesling, Pinot Noir
Updated 1.12.2023